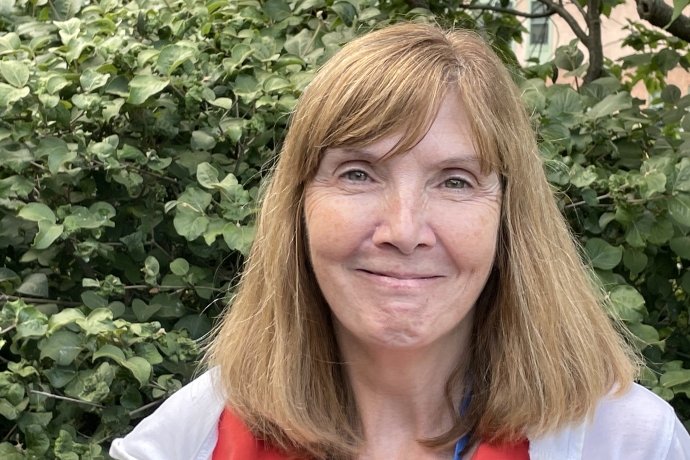 Month/year when you joined Health Services: March 2021
Role at Health services: staff nurse
I speak to students on the phone to triage their health concerns and provide guidance or schedule an appointment as needed. I see students for nurse visits, immunizations and allergy injections. I act as a liaison between students and providers to help answer questions, assist with setting up special needs resources such as ARC or rides to appointments, following up on ER transports.
Special interests, skills: Urgent care nursing.
When I'm not at work you may find me… Spending time with my family-2 legged and 4 legged or at the John Boyle O'Reilly Club (an Irish cultural club in Springfield).
One thing I do to support my own wellbeing is… Walking the dogs, ceili dancing and spending time outdoors.