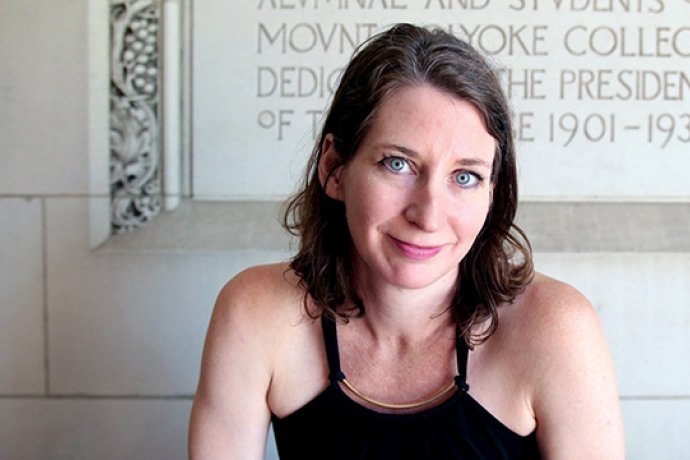 Keely Savoie Sexton has a background in journalism and communications and has been working in the field for more than 10 years. Prior to joining Mount Holyoke, she worked as a freelance writer for a diverse roster of clients, including Columbia University, Prevention.com, Anesthesiology News and Parents.com.
Before moving to the Pioneer Valley, Sexton worked as a science writer in New York City for the American Thoracic Society and the American Committee for the Weizmann Institute of Science, translating complex basic and medical research into narratives that conveyed larger stories about the institutions.
Before then, Sexton spent years in jungles around the world, chasing monkeys in an effort to understand their secrets. These days, she spends most of her free time with her favorite primates — her husband and child — and three weird but entertaining cats.
Education
B.A., Marlboro College (psychology)
M.S., Boston University (biology)
M.A., New York University (journalism)