Laurie Rabut
Instructor of Early Music - Strings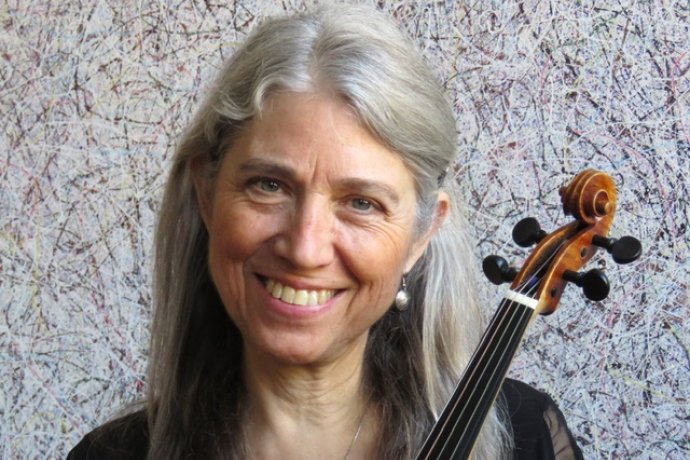 Laurie Rabut (viola da gamba, Baroque violin/viola) performs and teaches Renaissance, Baroque, and Classical repertoire on period string instruments. Having received her formal training and degree from the Boston University School of Fine and Applied Arts, she launched her music teaching career while pursuing historical performance studies in many venues, including Baroque violin and viola da gamba at the Oberlin Baroque Performance Institute and viola da gamba and classical orchestral performance with John Hsu at Cornell.
Since then, she has performed as a freelance orchestral musician with many ensembles, including The American Classical Orchestra, The Greenwood Consort, Parthenia Viol Consort, The Boston Camerata, Boston Baroque, Boston Cecilia, Apollo Ensemble, and Palma Choralis. She currently plays widely in the New York and New England region, including regular performances with The Arcadia Players in western Massachusetts, Cameo Baroque in northern New England, and the orchestra for the Choir of Men and Boys of the Cathedral of All Saints in Albany, New York.  
Laurie's teaching career has included string instruction and orchestral direction in the Amherst, Massachusetts public schools from 1980-2012, and courses for Amherst Early Music, Pinewoods Early Music Week, and the Viola da Gamba Society.
Laurie is an engaging and energetic teacher. Her classes are student-focused and give students historical background as well as solid performance technique. She has a good grasp of teaching pedagogy and teaches through mindful inquiry, encouraging students to be curious and thoughtful throughout their musical learning experiences. Laurie follows up on rehearsals with emails to her students, and makes herself readily available for questions and support outside of class. Laurie lives in southern Vermont, so all communications outside of class are necessarily by email, phone/text or Zoom.