To encourage language learning in and outside of the classroom, the LRC offers a range of software options for language study. These software are available at no additional cost to all members of the Mount Holyoke community, including students, faculty and staff.
Software Available:
Mango Languages (multiple languages; create your own account and use online)
Rosetta Stone (multiple languages; create your own account and use online)
Skritter (Chinese and Japanese; create your own account and use online)
---
Mango Languages is an online language learning system teaching practical conversation skills for real communication. Mango Languages focuses primarily on oral skills and offers a basic introduction to a range of languages:
Arabic (Egyptian, Levantine, Modern Standard, Iraqi)
Armenian
Azerbaijani
Bengali
Cherokee
Chinese (Cantonese, Mandarin)
Croatian
Czech
Danish
Dari
Dutch
Farsi (Persian)
Finnish
French (European and Canadian)
German
Greek (Modern, Ancient, Koine)
Haitian Creole
Hawaiian
Hebrew (Modern, Biblical)
Hindi
Hungarian
Icelandic
Indonesian
Irish
Italian
Japanese
Kazakh
Korean
Latin
Malay
Malayalam
Norwegian
Pashto
Polish
Portuguese (Brazilian)
Punjabi
Romanian
Russian
Scottish
Gaelic
Serbian
Slovak
Spanish (Latin American, Castilian)
Swahili
Swedish
Tagalog
Tamil
Telugu
Thai
Turkish
Tuvan
Ukrainian
Urdu
Vietnamese
Yiddish
Using Mango
To access Mango, you must click through the link, Mango Languages (bookmarking won't work). If you're on campus, it will take you right to Mango. If you're off-campus, it will go through an EZ Proxy page, where you'll need to sign in with your MHC username and password.
Once you're on the Mango page, you have the option to set up an a Mango account to keep track of your learning progress, or just start studying without making a Mango account.
You can also use Mango on your mobile devices, available for both iOS and Android. Learn more about the Mango Languages mobile application here.
---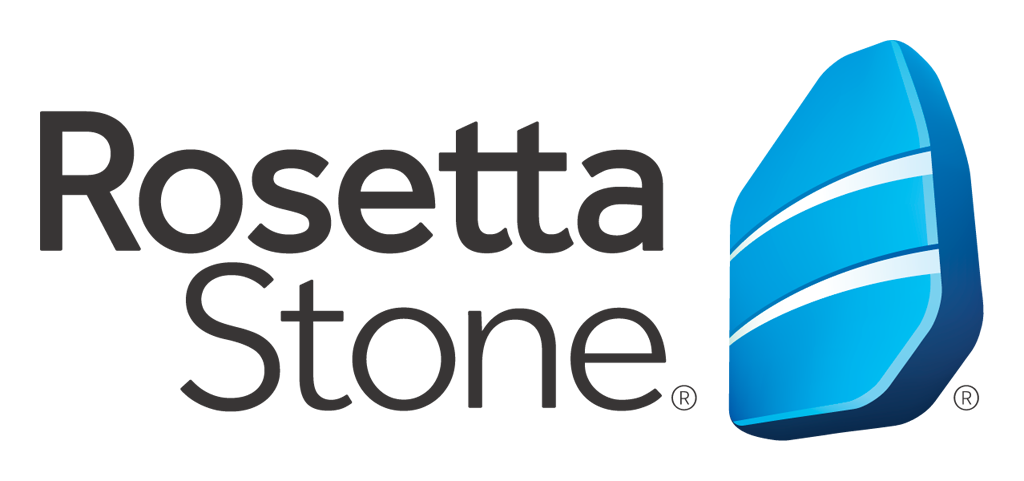 Rosetta Stone is a language learning system that pioneered the use of interactive software to help language learners with speaking and word recognition. Over 25 languages are offered via Rosetta Stone: 
Spanish (Spain, Latin America)
French
German
English (American and British)
Italian
Arabic
Chinese (Mandarin)
Dari
Dutch
Filipino (Tagalog)
Greek
Hindi
Hebrew
Indonesian
Irish
Japanese
Korean
Latin
Pashto
Persian (Farsi)
Polish
Russian
Spanish
Swahili
Portuguese (Brazil)
Swedish
Turkish
Urdu
Vietnamese
Using Rosetta Stone
The LRC subscribes to Rosetta Stone, so any member of the MHC community (students, faculty or staff) can have a free Rosetta Stone account, which grants you access to the beginning level courses for over 25 languages. To access Rosetta Stone, all you need is your MHC email to create an account by clicking here.
---
Skritter is an online learning system for Chinese and Japanese characters. It incorporates two key features for effective study: spaced repetition, so that you keep practicing characters regularly and practice those you get wrong more frequently, and physical rehearsal, so that you practice by actually writing, not just reviewing them. Skritter offers lists of characters from most major Chinese/Japanese textbooks, so you can start learning what you need to know immediately. You can also create your own custom lists.
Using Skritter
The LRC subscribes to Skritter, so any member of the MHC community (students, faculty or staff) can create a free Skritter account by clicking here. More detailed instructions about creating an account found here. Using Email Validation to Update and Create Skritter Accounts
Existing Skritter Users:
* Log in to your Skritter account.
* Visit the "Validate School Email" page
* Enter your school email address email address 
* Select "email code" and retrieve it from the email inbox
* Enter the code and submit! 
Creating a new Skritter account: 
* Go to the Skritter Sign Up page. . 
* Create a username and password, using your school email address in the appropriate fields.
* Under billing information select "ALTERNATIVE PAYMENT METHODS," and
select "VALIDATE YOUR SCHOOL EMAIL".
Skritter is web-based, so you can use it on any computer with an Internet connection, on or off campus. You can practice drawing the characters using your mouse, but you may like to try Skritter with a pen tablet, where you hold a stylus just like a pen and actually practice the movements of drawing. We have a pen tablet available for use in the LRC with Skritter, so stop by to try it out!
You can also use Skritter on your mobile devices, available for both iOS and Android. Learn more about the Skritter mobile application here.
---