Big data, infinite possibilities
Big data, infinite possibilities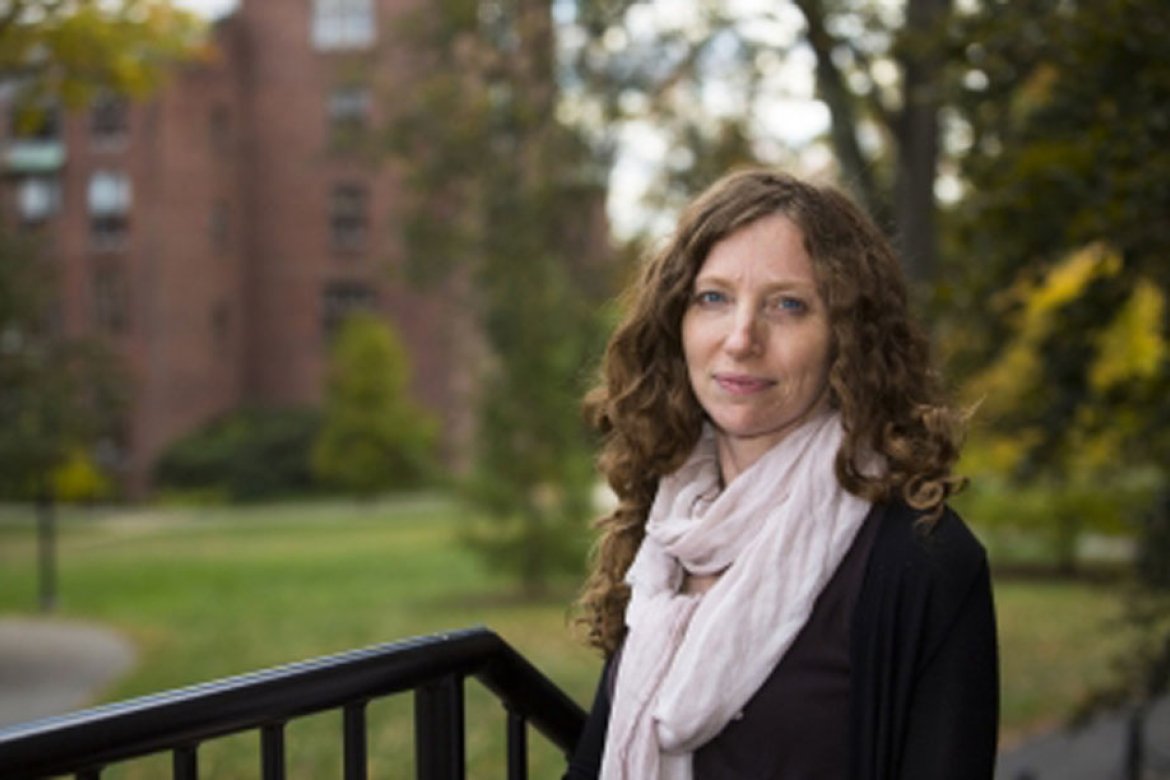 Mount Holyoke Professor Andrea Foulkes has been awarded $1.5 million from the National Institutes of Health to discern connections in big health data.
By Keely Savoie 
Andrea Foulkes, Mount Holyoke professor of mathematics and statistics and chair of the department, has been awarded a $1.5 million research project grant from the National Institutes of Health. It will fund her four-year project, "Methods for integrated analysis of multi-level omics data."
Foulkes already holds a separate award from National Institutes of Health in the amount of $452,759 for her two-year project, "Statistical methods for modeling multi-omic data."
This new grant — known as an RO1 grant — comes with its own prestige: RO1 grants are the original and oldest grants given by the National Institutes of Health and are designated for health-related research and development based on the NIH mission. Of more than 850 institutions that were awarded funds through this opportunity from the National Institute of General Medical Sciences in the past two fiscal years, Mount Holyoke is the only liberal arts college. 
Foulkes will comb through at least a terabyte of data to determine links between different genetic factors and markers for diseases such as cardiovascular disease, kidney disease and inflammatory disorders.
"We're trying to uncover the mechanistic pathways between genetic mutations and clinical outcomes," said Foulkes. "Specifically, we are looking at how mutations in DNA can lead to changes in gene expression, and in turn how this affects clinically relevant biomarkers. This is important because it will help scientists better understand disease etiology and, ultimately, offer a path for more personalized treatment strategies."
To make such connections, Foulkes will develop new statistical methods for processing data from many different studies, each with its own design, and integrating them so that the variables and outcomes can be connected to reveal new associations.
The data are so vast that they require specific dedicated computers to sort and analyze them. Dr. Muredach Reilly, director of the Irving Institute and professor of medicine at Columbia University, is a co-investigator on the grant. In addition, Evan Ray, assistant professor of statistics at Mount Holyoke, recently joined the team as a collaborator.
"We have a matrix that has a thousand people and a million variables. That's a thousand times a million — a billion data points," said Foulkes.
As her project gets under way, Foulkes has been acquiring the computer hardware and software that will enable her to determine where those linkages are. Each year, she will hire several undergraduate students to help with the work. The opportunity promises students a chance to be directly involved in the making of scientific discovery.
"This grant not only reflects the incredible potential of Andrea's work, but the fact that we, at this small, liberal arts college in western Massachusetts, have some of the most accomplished researchers in the entire country," said Jon Western, vice president for academic affairs and dean of faculty. "But even beyond funding Andrea's important research, it will provide undergraduate students with unparallelled experience in this burgeoning field."
At the end of the day, the connections and associations revealed through Foulkes' research stand to provide the medical community with a trove of possibilities. Exploring these may aid in both preventing — and curing — diseases and conditions. 
"Big data in biomedicine offer unprecedented opportunities," said Foulkes. "With the right statistical tools, ultimately, we will be able to use these data to make more informed clinical decisions."
Dream big. Visit.