BOOM! 2020 goes remote
BOOM! 2020 goes remote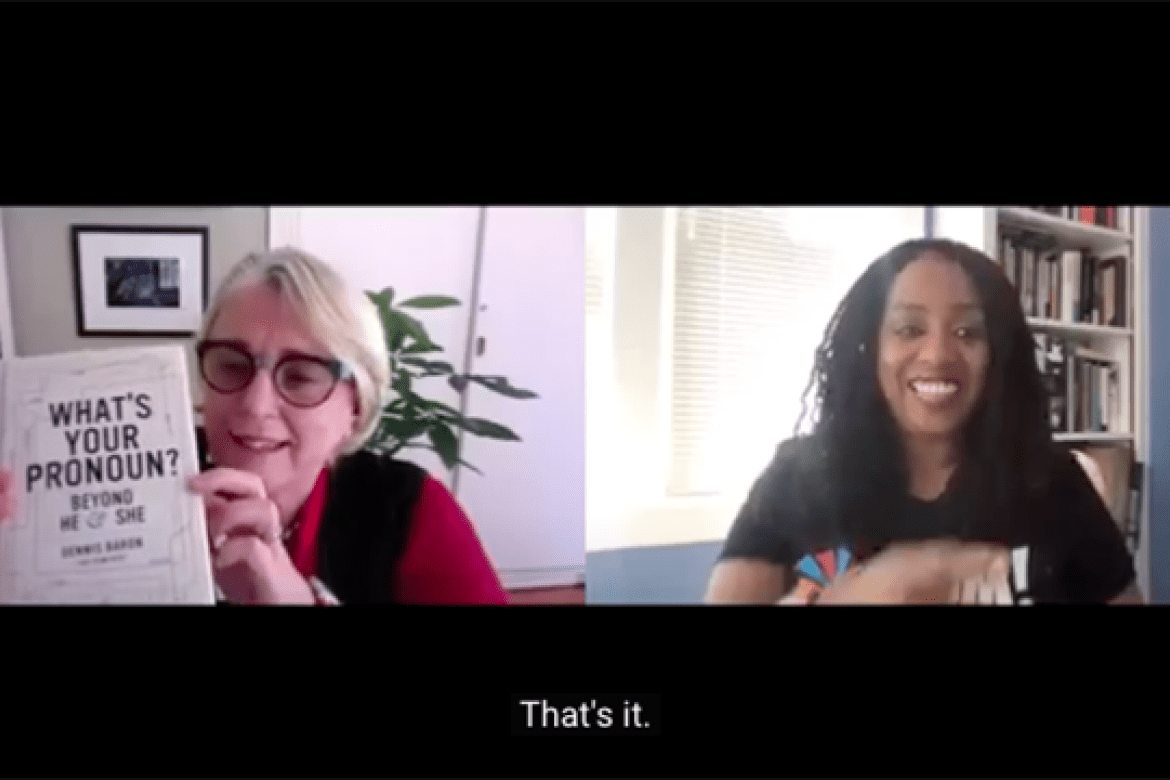 The community day foregrounded marginalized communities, refocusing our understanding of our past and present to cultivate a more inclusive future.
By Keely Sexton
BOOM! 2020, Mount Holyoke's fourth annual community day,  delivered messages of hope, compassion and healing to the College community that had dispersed far and wide in the wake of the COVID-19 pandemic that forced the closure of campuses nationwide.
Using the digital platform of Moodle to make videos of panels and speakers available to community members wherever they happened to be, the BOOM! organizers' goal was to bring the community together in spirit, even in the moment of physical distancing. 
"While there were unexpected challenges and bumps in the road, hearing from incredible speakers who reflected on the importance of addressing structural inequity, challenging bias and continuing our individual work to heal the world was absolutely inspirational," said Kijua Sanders-McMurtry, vice president for equity and inclusion and chief diversity officer. 
While most sessions were available to view asynchronously, the program began with a land acknowledgment, recognizing that the land Mount Holyoke stands was once occupied by Native Americans, who embraced gender and sexual diversity in a way that European settlers suppressed in their own cultures. 
Nohham Cachat-Schillingand, "Goes by Water," is Ganyen'kehá:ka and Nashawe Nipmuk and their ancestors lived and were buried in the area. They invited the community to consider the implications of their cultural erasure and embrace the historic reality of the land the College stands on. 
"We cared for this land for 12,000 years, yet we were massacred and dispossessed in this land," Cachat-Schillingand said. "But we still live here."
Sanders-McMurtry joined President Sonya Stephens in a welcome dialogue that focused in part on the work that Mount Holyoke is doing to be the gender-diverse institution that it promised its community in 2014.
"What we really want to do is to make sure that we live up to the promise of our policies," Stephens said. 
Sanders-McMurtry elaborated on the choice to focus on the present rather than Mount Holyoke's past as a single-sex institution. "Mount Holyoke has probably always been a place that has had individuals who identified across the gender spectrum," she said.
Recent alumna Cassie Peltier '18, executive director of the Susan B. Anthony museum in Adams, Massachusetts, spoke about the troubling history of racism in the white women's suffrage movement. She highlighted important African-American activists who agitated for their rights as well, but whose stories have often been lost in the retelling of history.
Keynote speaker Tourmaline, artist, activist and author of "Trap Door: Trans Cultural Production and the Politics of Visibility," had an overarching message: Create the space to dream of change, and in doing so, create the space for change to happen, with an homage to freedom dreamers of the civil and human rights movements of the past.
"In order to be alive in right now and here, in order to be participating in this world, you have to dream beyond what currently exists. It is something you are already doing. ...   The solutions on the other side of this wave are oceanic. … I can feel them coming together," she said.
Other speakers and sessions included "Trans 101" with T.J. Jourian of Trans*Formational Change, who spoke about the critical need for the College community members to educate themselves to support its gender-diverse community, and a panel on disabilities and disclosure. 
A day of community care during a global pandemic, BOOM! 2020 included sessions for marginalized communities that have been uniquely impacted by the devastation of COVID-19. These events included a dialogue for Asian and Asian Americans that addressed the rising xenophobia, and a healing circle for communities of color, who have higher mortality rates from COVID-19. 
Sanders-McMurtry noted that the commitment of the speakers and panelists to show up for the community under such radically changed circumstances was special in itself.
"It's been incredibly moving to work with speakers who were so committed to participating in our first-ever virtual BOOM! community day during a global pandemic," she said.