Carmen Cruz to speak at Mount Holyoke
Carmen Cruz to speak at Mount Holyoke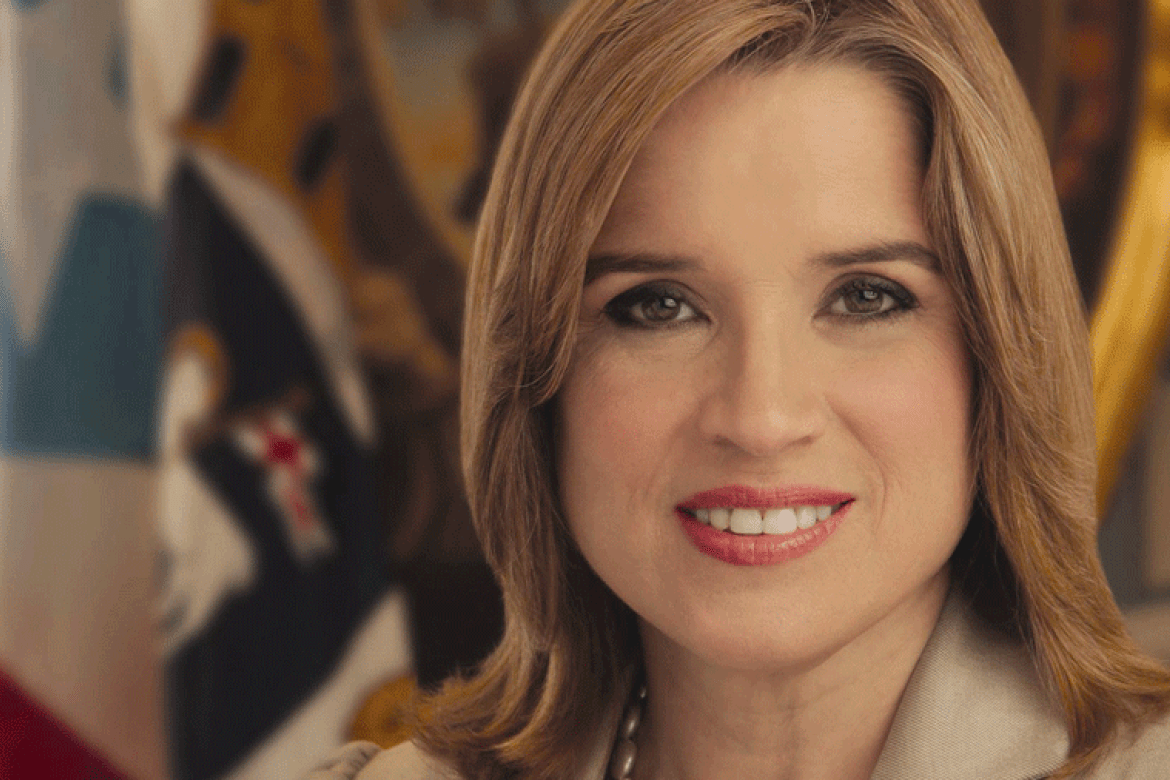 The mayor of San Juan, Puerto Rico, will speak at Mount Holyoke on women, leadership, community and the importance of building communities.
By Keely Savoie
Carmen Yulín Cruz Soto, mayor of San Juan, Puerto Rico, gained international acclaim when she stood up to the U.S. government's weak response to the devastation wrought by Hurricane Maria. She continues to fight for much-needed resources for the island that has been decimated by the disaster. Recently, seven months after the hurricane, a power outage plunged the entire island back into darkness after an excavator accident, illustrating the precariousness of the recovery.
Mayor Cruz will speak about recent events at Mount Holyoke College. Her talk is scheduled for Thursday, April 26, at 7:30 p.m. in Chapin Auditorium.
Cruz has advocated tirelessly on behalf of the people of Puerto Rico, and thanks to her efforts the plight of the island has gained international attention.
Cruz herself has been lauded for her work nationally, being named one of 2018's "100 Most Influential People" by Time magazine for her courage and tenacity in the wake of the storm. Prior to her talk at Mount Holyoke College, Cruz will make a stop in New York City to accept the award.
In coming to Mount Holyoke, Cruz will be returning to Massachusetts, where she received her bachelor's degree from Boston University. Massachusetts is home to the fifth-largest population of Puerto Ricans outside of Puerto Rico itself. While visiting, Cruz will also meet with community organizations and deliver a talk in Holyoke, which is home to the highest density of Puerto Ricans outside of the island itself.
"Mayor Cruz has so much to teach us about dynamic and effective leadership and advocacy in times of great crisis," said Amy E. Martin, interim director of the Weissman Center for Leadership, which is overseeing the mayor's visit. "We are honored to be hosting her at Mount Holyoke."
Bringing Cruz to the region is one of many ways that Mount Holyoke has been active in engaging with surrounding towns and communities, where many evacuees from Hurricane Maria's devastation have resettled.
In addition to offering "Maria scholarships" to aid those directly affected by the storm, Mount Holyoke College is a long-time partner with Holyoke Public Schools through its Urban Teachers Pathways program.
The College also recently facilitated an art education program that connected the Springfield Renaissance High School and the Mount Holyoke College Art Museum. The Restoration Ecology Summer Scholars Program pays local high schoolers to study restoration ecology for a week. Through these, and the College's Community-Based Learning program, which seeks to implement classroom learning via community engagement that includes a college access initiative spearheaded by a student, Mount Holyoke has embodied the belief that change cannot happen in a vacuum.
Cruz is expected to talk about leadership in times of crisis and "relief and transformation in Puerto Rico."
"She brings a message of hope, resistance, and tireless work for one's community that I know will resonate with our campus community and with the local community in Holyoke," said Martin, who is also Professor of English on the Emma B. Kennedy Foundation.
Members of the media are invited and encouraged to attend. Please RSVP to Keely Savoie, interim director of media relations at Mount Holyoke College, for press credentials and to reserve a spot on the media riser.
For those unable to attend in person, the event will be livestreamed free.