Connecting a history degree to international work
Connecting a history degree to international work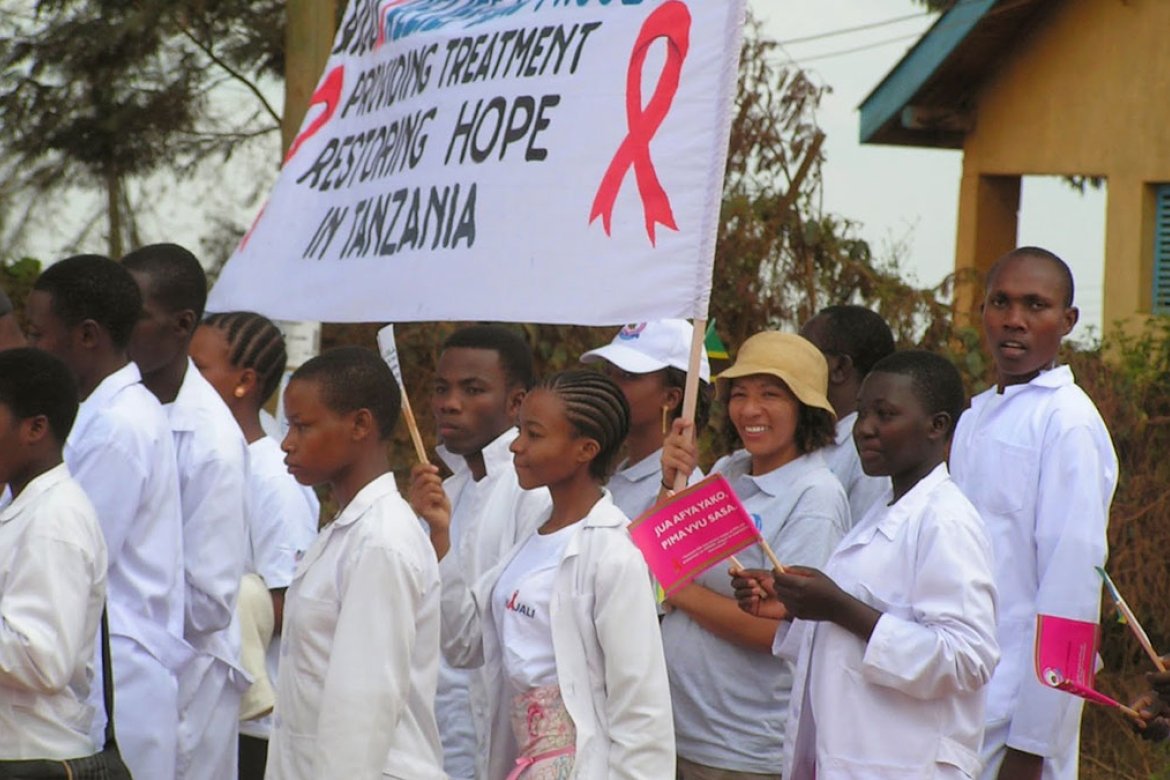 Mwikali Kioko '01, Deputy Chief of Party for an HIV care and treatment project
Major: History, Minor in Education
Advanced Degrees: Master's in Social Work
What my job entails. I work with a large development non-governmental organization (NGO) to provide management and administrative support to an HIV care and treatment program supported by the US Government and implemented in Tanzania. My day-to-day work involves working with the donor, the Ministry of Health, from the national to hospital levels, and a great team of clinical and non-clinical staff to operationalize policies and strategies to improve HIV care and treatment.
How I got here. After graduating from MHC, I spent a few years doing case management work and went on to complete a Master's in Social Work, with a focus on the administration of non-profit organizations. Once I finished graduate school I moved to Kenya, where I volunteered for a year supporting NGOs to implement public health projects. Following this experience I realized I wanted to continue with international development and began applying for positions with international NGOs. I knew I just needed to get into the door and was very open to types of work and where I would be based geographically. I ended up with a position in Liberia—where I had the great opportunity to work on a project supporting Liberia's transition after the civil war to focus on long-term development. I have been able to grow within the same organization and after a few years in Liberia, I moved to Tanzania to work on the HIV care and treatment program.
It is now easier for me to see how my History degree connects to my work—especially since my international work has been based in Africa and I focused on African Studies while at MHC. History, the ways people interacted in the past, the issues that brought together or divided people and the factors that affect access to socio-economic resources, continue to have a role in how individuals, communities, and nations continue to develop in the present. The histories of the nations I have worked in, their previous and present leaders, the political ideologies that influenced the education and health systems, the countries' historical and present relationships with the United States are just a few of the historical factors that I have had to understand in my work. The lessons I have learned from these experiences have influenced how I interact with colleagues and negotiate for changes with stakeholders and the health systems within which we work.
Advice for history majors who want to work internationally. Exposure to international contexts and gaining international experience as early as possible is key—for example, through Study Abroad programs while still at MHC, or volunteering or fellowships right after graduation. Being a generalist can be a plus, especially as you evaluate the direction you want to grow in and where your strengths and interests lie.
Having a Master's Degree is more and more a requirement for international development work. However I recommend having some field/international experience before making a decision on what Master's program to pursue. In addition, developing practical management and leadership skills will go a long way in international development work; take advantage of every opportunity to strengthen those skills. Understand that management and leadership can be different outside the US. Having a second language is a plus and networking is a must.
About Mwikali Kioko '01: Kioko plans to continue working in international development work (global health) but will be based in the U.S.