Diversity and inclusion: rubber, meet road
Diversity and inclusion: rubber, meet road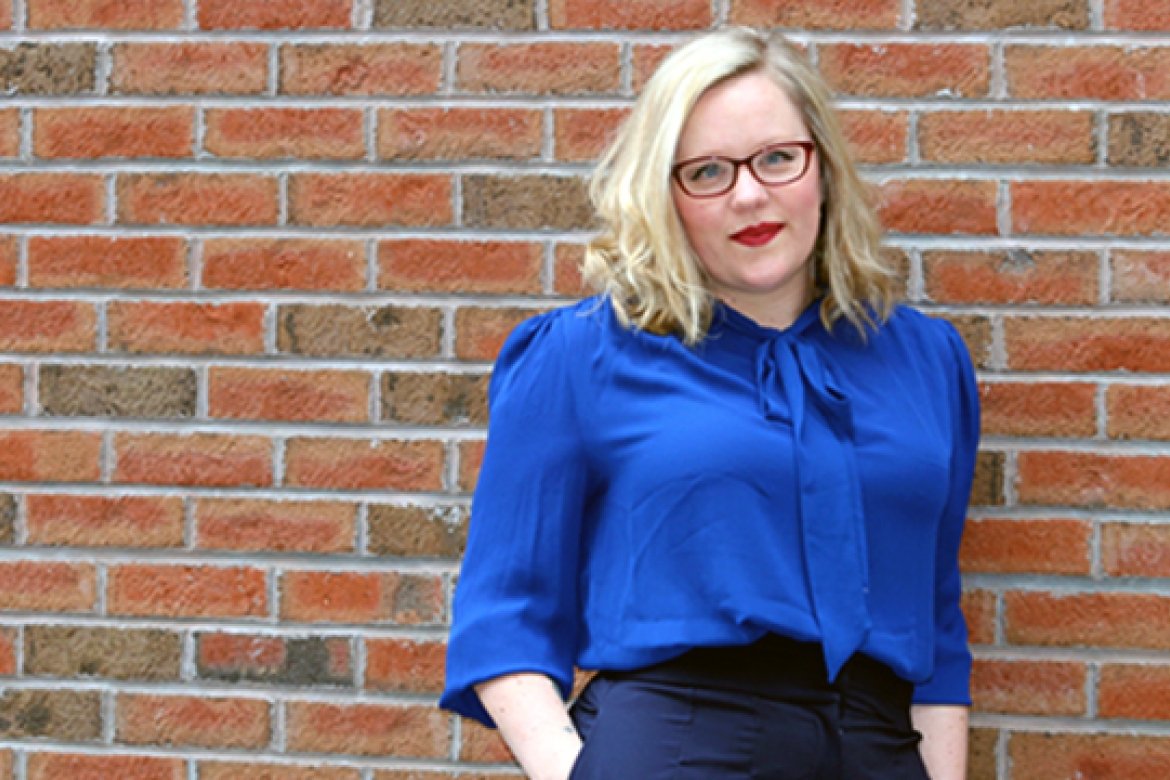 Mount Holyoke College has hired a new Title IX and 504 coordinator, Shannon Da Silva, to usher ideas and conversations into actions and access.
By Keely Savoie
Shannon Da Silva, a veteran of diversity work within the higher education setting, has been appointed Mount Holyoke College's new Title IX and 504 coordinator. Da Silva will play a key role in implementing the College's ongoing commitment to diversity and equity, which at the heart of its mission and integral to The Plan for Mount Holyoke 2021.
She will work with incoming Chief Diversity Officer Kijua Sanders-McMurtry to enact diversity and equity initiatives on campus, building on the intentional institution-level work that has unfolded over the last two years and culminated with the new annual Building On Our Momentum (BOOM!) learning conferences.
"I'm excited to be working with Shannon on diversity and equity at Mount Holyoke," said Sanders-McMurtry. "The focus of our work will be deepening the robust culture of inclusive excellence, gender diversity and accessibility on campus."
As the Title IX and 504 coordinator, Da Silva's primary task is to ensure that Mount Holyoke  is in compliance with federal laws against discrimination based on sex, gender, or disability status. This not only includes responding to reports of violations, but also creating and implementing a vision for the College to move toward greater accessibility, and deepening the cultural commitment toward being a welcoming environment for all. Her work will touch on all areas of campus life, from residential life to academic life.
"It's an honor to work at one of the oldest and most prestigious women's colleges in the country," said Da Silva. "And it's an even greater honor to work on issues of such moral and ethical importance such as diversity, equity and inclusion at a time when these topics are so greatly debated in our culture. I believe that Mount Holyoke is and can continue to be a leader on these issues and I'm excited to be working with Kijua on this work."
Da Silva comes to Mount Holyoke from nearby Hampshire College, where she responded to reports of violence, expanded education and training around sex and gender-based harassment, and worked on violence prevention.
Previously, she was a community organizer working on a wide range of local, state and federal policy issues around economic, health and racial justice. She is trained as a social worker and a certified domestic violence professional.
Outstanding policies and procedures must be in place, Da Silva said. But she more than that, she's interested in what she called "culture change."
"I want to deconstruct inequity at the ideological, institutional, interpersonal and internalized levels," she said. "I want to build something that allows everyone to engage in our educational community in a way that is open and free from bias. It's a big dream and it won't happen quickly. This is my life's work."
Build with us. Visit.