Environmental Intern: Bianca Quintero '18
Environmental Intern: Bianca Quintero '18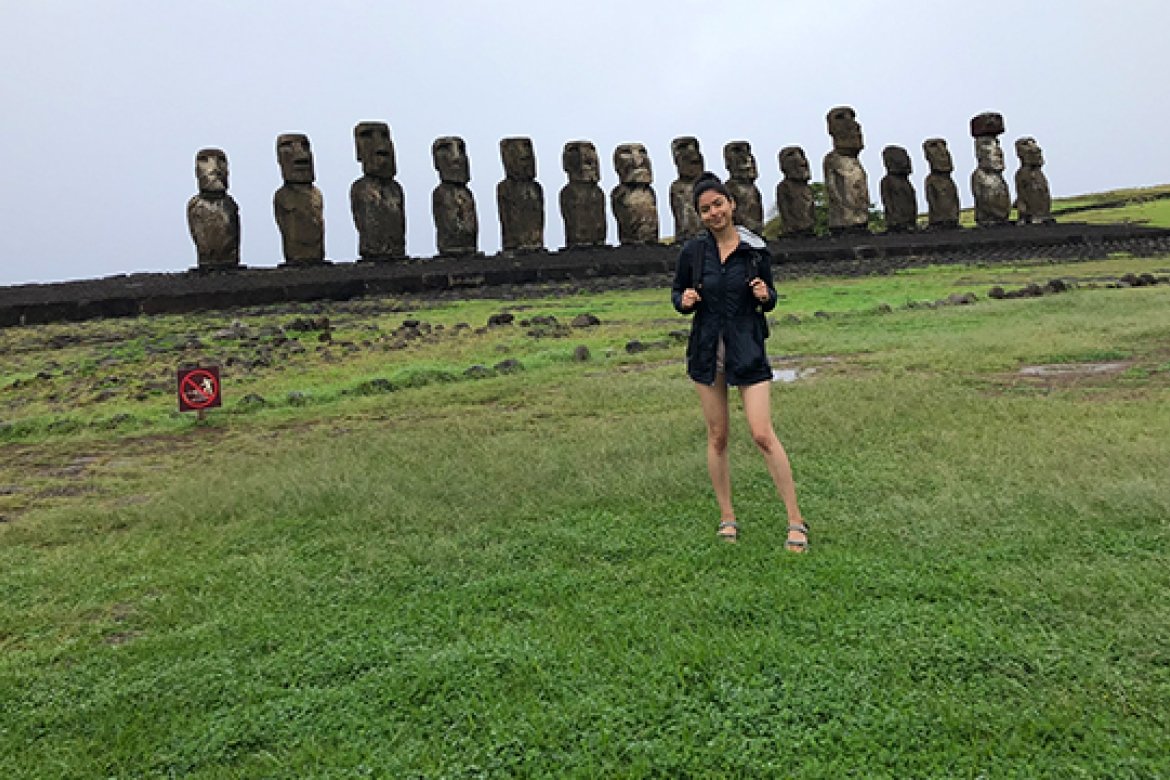 Name: Bianca Quintero '18
Hometown: Los Angeles, California
Major: environmental studies and anthropology double major, development studies Nexus concentration
Pronouns: she/her
Internship: Terevaka Archaeological Outreach Program, Chile
MWCE Preferred Partner? No. Internship was joint-funded through a partnership with the McCulloch Center for Global Initiatives.
Internship: I had the privilege of exploring one of the most remote inhabited places in the world, Rapa Nui on Easter Island in Chile, through the Terevaka Archaeological Outreach Program.
Duties and tasks: I was one of six interns working with local high school students at a campsite on Rapa Nui all summer. The internship consisted of teaching the students about hydroponic gardens, 3D modeling, and their very own rich archaeology. The projects the students and interns engaged in were meant to acknowledge the increasing population and limited agricultural area, as well as the conservation of artifacts and the culture, respectively.
The most important thing: I learned that the teaching and learning process is a two-way street. My students were also able to enlighten me on a culture I had very little knowledge about. I learned new words both in Rapa Nui and Spanish, the history of the families that remained on the island, oral traditions that have been passed down over generations, and the significance material culture holds for a society that experienced a population bottleneck not too long ago. This was an extremely enlightening experience for me, and a once in a lifetime opportunity.