Environmental Intern: Halee Mahoney '20
Environmental Intern: Halee Mahoney '20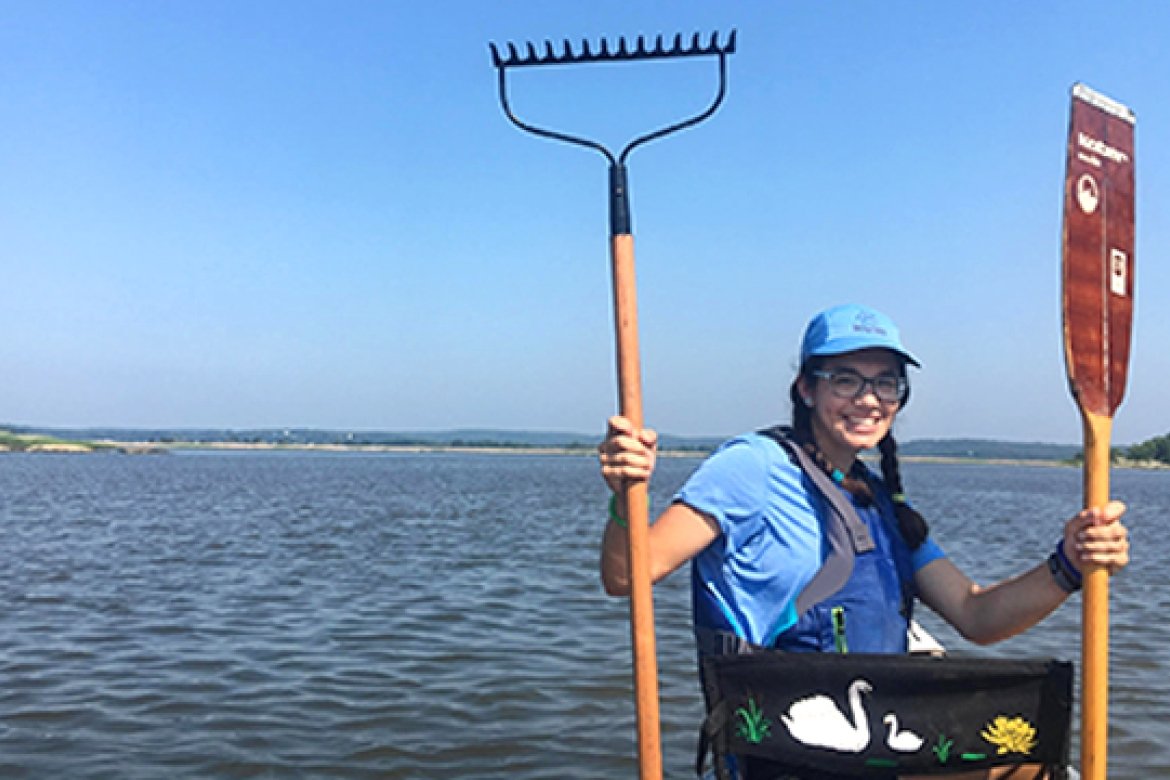 Name: Halee Mahoney '20
Hometown: Ann Arbor, Michigan
Major: environmental studies
Pronouns: she/her
Internship: Roger Tory Peterson Estuary Center, Connecticut
MWCE Preferred Partner? Yes
Internship: I interned at the Roger Tory Peterson Estuary Center, which is a part of the Connecticut Audubon Society. The center educates the public about the estuary and about all of the good research that is happening on, in and around the Connecticut River. They educate in schools and the general public visiting the center.
Duties and tasks: I was working with another Mount Holyoke intern collecting data in Lord Cove, a wildlife preserve near the Estuary Center, on submerged aquatic vegetation, which is also called SAV. We were out in the canoe every day collecting this data. We also created a workstation for the office to educate the general public and kids about the vegetation and we created and led a program for kids so they could interact with and learn about SAV.
The most important thing: I learned that every experience is unique and it is based on what you make it. I came into the internship knowing nothing about submerged aquatic vegetation. But by jumping into it and doing as much as I could, I learned so much more than I ever would have thought. As I went through the summer, I was actively engaged in new material, but I didn't realize how much I was learning — and not just about SAV, but also many skills such as communication and education. By the end of the summer I realized I know more about SAV than most people and that was really rewarding. I love this vegetation and can't wait to share its importance and my experience.