Environmental Intern: Maya Sterett '20
Environmental Intern: Maya Sterett '20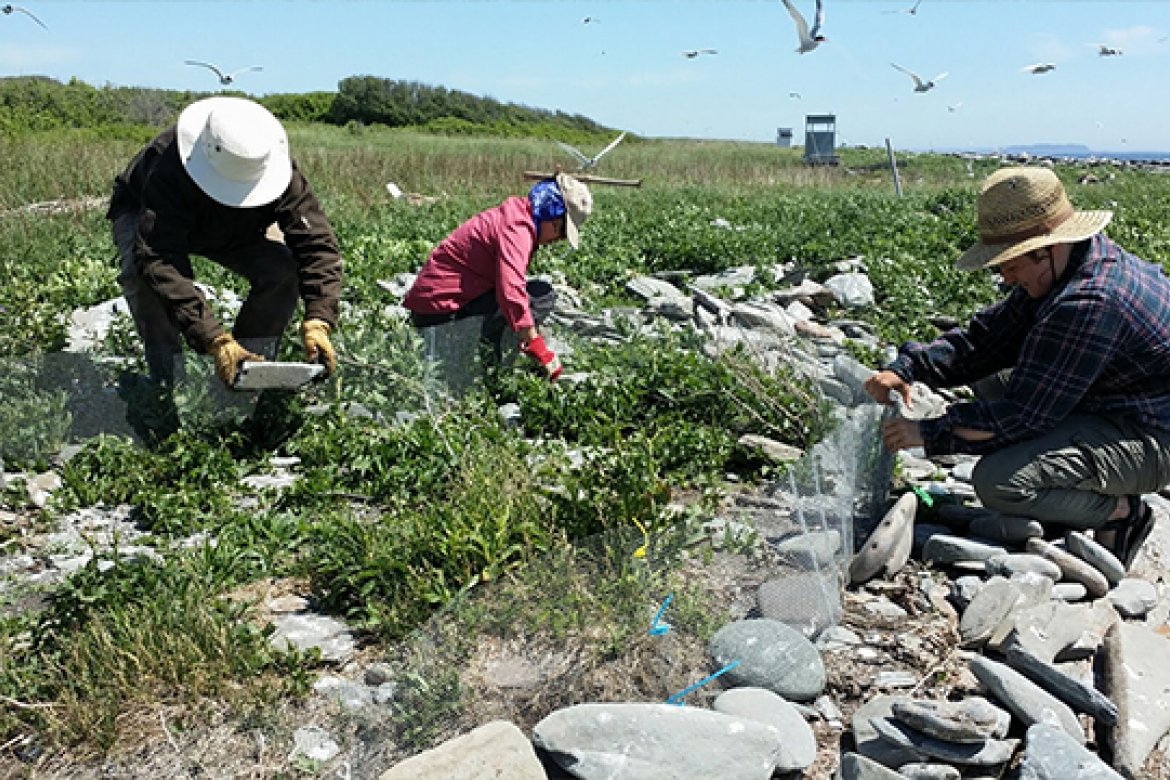 Name: Maya Sterett '20
Hometown: Baltimore, Maryland
Major: environmental studies major
Pronouns: she/her
Internship: Audubon Seabird Restoration Program Project Puffin, Maine
MWCE Preferred Partner? Yes
Internship: I was a research intern for Project Puffin in Maine and spent my summer visiting several island research stations along the coast of Stratton Island. I participated in many aspects of seabird and puffin research and monitoring, and field station management.
Duties and tasks: My responsibilities were to band and manage the four species of terns we saw, resight tern bands as they returned to the island, clear marine debris off the beach and nesting areas, track the types of fish brought in by terns and watch who they gave it to, and occasionally cook dinner, clean camp, deter predators, grocery shop, and educate visitors.
This internship was physically hard. We were camping and almost all of the work was field-based, so the elements were always in your face and schedules could change on a dime, based on the weather. I was often wet and dirty. The birds were running the show, and our schedules were based on how they behaved, not what was convenient for humans. However, it was always worth it to see the chicks that you'd watched for months fledge.
Best advice: Choose a place you are genuinely interested in, but that also takes you out of your comfort zone. It will keep you passionate about your work and keep you going when the work gets hard or boring.
I applied for 28 internships (it was too many, it was kind of a mistake!) and a mixture of nonprofit and governmental. To help me choose which position to take, I ended up reading through the mission statements of each organization. All nonprofits are going to be different, just as you'll find differences in non-governmental organizations and governmental agencies. Do your research and make sure their mission is something you want to be a part of.