Environmental Intern: Theo Claire '20
Environmental Intern: Theo Claire '20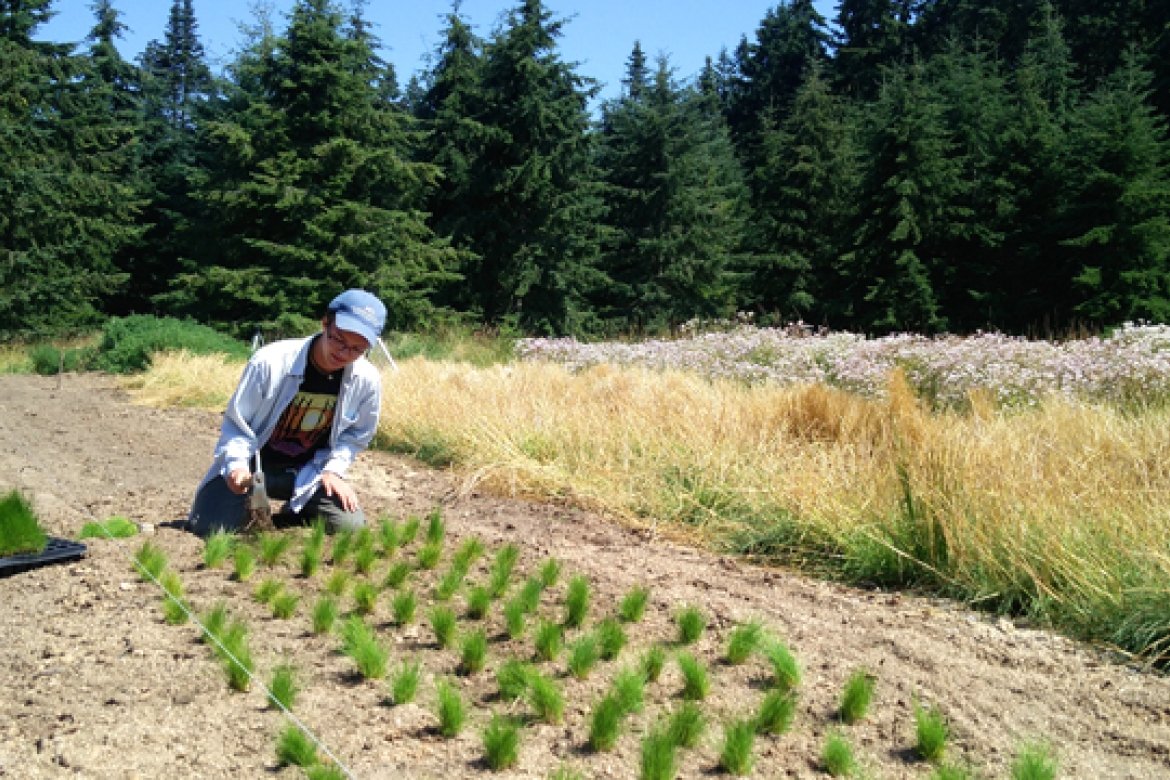 Name: Theo Claire '20
Hometown: Sacramento, California
Major: environmental studies major
Pronouns: ze/zir
Internship: Elwha River Restoration Project, Washington
MWCE Preferred Partner? Yes
Internship: I worked with the Elwha River Restoration Project on the Olympic Peninsula, in Washington. As an intern, I had the opportunity to work both with Olympic National Park and the Lower Elwha Klallam Tribe, primarily doing invasive plant management and native plant propagation. The Park and Tribe have worked together on the dam removals and subsequent restoration project. It's a really unique opportunity for an intern to get to work with both!
Duties and tasks: At the National Park, I worked in the Matt Albright Native Plant Center. There, I transplanted native seedlings, collected and processed native seeds, planted the native species in fields to increase their populations, worked with volunteers, and visited monitored plots to track changes in vegetation composition.
When working with the Lower Elwha Klallam tribe, I primarily spent the days doing invasive plant management. I mixed and applied herbicide, manually removed invasive plants, and worked alongside volunteers and Washington Conservation Corps crews. I also had the opportunity to participate in fisheries work as well: removing fence weirs, checking smolt traps and taking population counts, capturing lamprey and monitoring their movements through radio-telemetric tracking.
My co-intern and I also got to shadow a Park service team conducting a snorkel survey to track fish populations! Laurel Moulton, who coordinates and supervises the internship, is very responsive to interns' particular interests, so there is some flexibility in how an intern spends their time. The bulk of the internship revolves around revegetation, botany, and invasive plant management, but there are opportunities to explore other fields as well.
The most important thing: I learned a lot about revegetation and river restoration, which I would love to pursue in the future! I also got a chance to understand different career paths in restoration and natural resource management, including working both with a sovereign tribe and with the National Park Service.
Working with the Elwha River Restoration Project was probably the best nine weeks of my life. I would encourage any interested student to apply.