MHC names its first chief diversity officer
MHC names its first chief diversity officer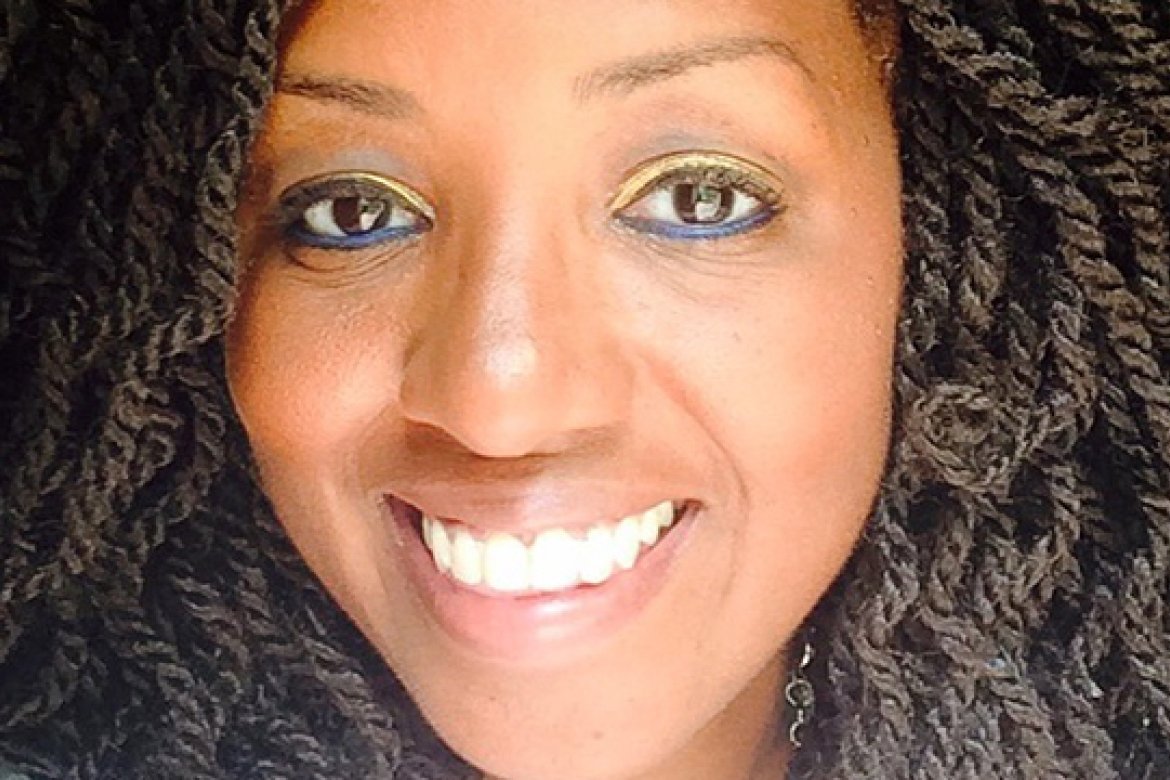 Kijua Sanders-McMurtry will play a key role at Mount Holyoke as the first vice president for equity and inclusion and chief diversity officer.
Kijua Sanders-McMurtry, an expert in strategic diversity initiatives in higher education, has been appointed Mount Holyoke College's first vice president for equity and inclusion and chief diversity officer, Acting President Sonya Stephens has announced.
Sanders-McMurtry currently serves as the associate vice president and dean for community diversity at Agnes Scott College, a liberal arts college for women in Decatur, Georgia, that was founded in 1889. Sanders-McMurtry was selected after a national search and will join Mount Holyoke on Aug. 6.
The new position, coming at the first anniversary of the BOOM! conference, signals a new level of investment and commitment to advancing institutional equity and fostering a sense of belonging at the College, said Acting President Stephens.
"I am thrilled that Kijua has agreed to join the senior leadership of Mount Holyoke," Stephens said. "She is an extraordinary leader who brings a breadth of experience, unparalleled energy and a strong vision to her work. That combination will be transformational for Mount Holyoke."
Deepening the College's understanding and practice of diversity, equity and inclusion is an important pillar in The Plan for Mount Holyoke 2021. As an officer and member of the president's cabinet, Sanders-McMurtry will play a key role in furthering these efforts, in part by developing programming and training for faculty, students and staff.
"Kijua Sanders-McMurtry is engaging, energetic and a force for transformation who will encourage us to go to our learning edges and engage with our own discomfort," said Associate Dean of Faculty Dorothy Mosby, who chaired the search committee. "She is an inspirational leader with a track record of helping students, faculty, staff and administrators navigate a number of challenges at Agnes Scott College."
Sanders-McMurtry brings two decades of experience in higher education, and for each of those 20 years she has largely focused on diversity and inclusion and student life.
"I am excited to embark on this journey in such a diverse campus community where bold steps will be needed to reach our collective goals of justice, equity and inclusion," Sanders-McMurtry said. "My greatest hope for Mount Holyoke is that our work as a College community will demonstrate that our ideals are ones we live and breathe, especially as they relate to diversity and inclusion."
Prior to her current position at Agnes Scott College, Sanders-McMurtry served as the Title IX coordinator and the interim vice president for student life and dean of students. She created policies and procedures to transform institutional culture, and oversaw the establishment of the Gay Johnson McDougall Center for Global Diversity and Inclusion, the Gué Pardue Hudson Center for Leadership and Service, and the Center for Student Involvement.
In addition to leading efforts to create transgender-inclusive policies and practices at Agnes Scott, Sanders-McMurtry also oversaw the creation of several campus events. These include the Gay Johnson McDougall Symposium on Race, Justice and Reconciliation; the Mentor Walk College Immersion Day; the "Think, Live, Engage" Intercultural Dialogue Series; the Gloria Anzaldúa Borderlands Conference for Queer People of Color; and the Martin Luther King Jr. and Coretta Scott King Week of Human Rights and Social Justice.
"Women's colleges are incredibly diverse, vibrant intellectual communities where inclusion in all of its forms is a necessity," she said. "Affirming the diversity of individuals who are members of that community is essential."
Originally from Pasadena, California, Sanders-McMurtry was inspired to become a full-time diversity educator after the deaths of Matthew Shepard and Sakia Gunn. Both individuals were targeted and killed because of their gender and sexual identities.
"I started to think about how my silence was contributing to violence toward people who are different from me, and it became a calling and a vocation," she said. "I see the work as inclusive and expansive of many different perspectives, routines and values."
A nationally recognized advocate for diversity and inclusion, Sanders-McMurtry has been quoted in publications including the Chronicle of Higher Education, Inside Higher Education and Insight into Diversity magazine. Her research has been published in the Journal of Higher Education and she has presented nationally at a wide range of conferences and institutions.
She has held numerous leadership positions, including serving as the co-chair for trans inclusion with the National Association of Student Personnel Administrators, and was named a Diamond Honoree with the American College Personnel Association. She previously worked at Georgia State University and ORC Macro, a public-health research firm.
Sanders-McMurtry holds a doctorate in educational policy studies, a graduate certificate in women's studies, as well as master's and bachelor's degrees in sociology from Georgia State University. A high school dropout, she credits her non-traditional academic journey to her mentors at Pasadena City College, where she completed an associate's degree in social sciences.