A Modern approach to learning ancient Greek
A Modern approach to learning ancient Greek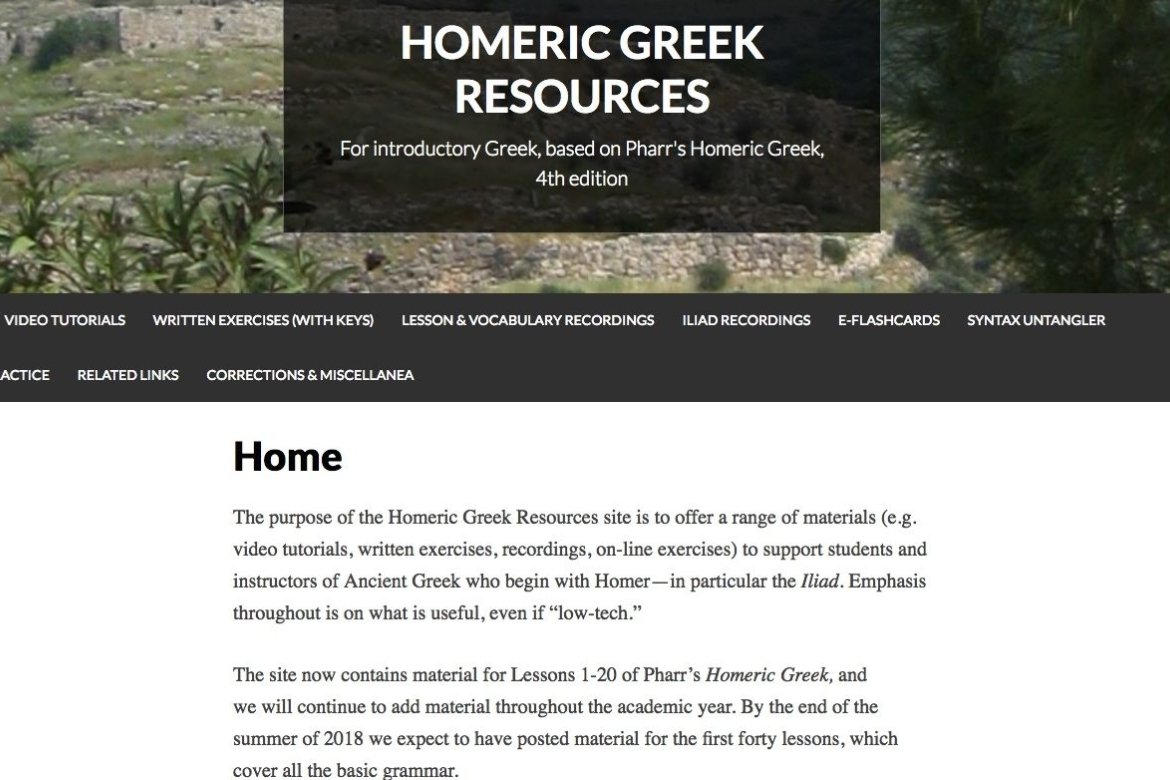 Blended learning is become more common in higher education and Mount Holyoke is no exception. As instructors look for innovative ways to engage students, it is a great time to explore new tools.
In fall 2017, Paula Debnar, Professor of Classics, received a grant along with colleagues at Smith College, to develop online material for teaching Homeric Greek. The idea of the project was to build upon, improve, and expand the material Professor Debnar had on her course website for Greek 101 and 102 at the time. Library, Information & Technology Services (LITS) liaison and Language Resource Center (LRC) Coordinator, Jean Janecki, assisted Professor Debnar in this project. Janecki helped Debnar learn to use Mount Holyoke's WordPress to best develop her project and to create learning activities that would meet the project's objectives.  
When students have access to vocabulary questions, audio recordings, e-flash cards, and tutorials, the language and Homeric works come alive. Students can work at their own pace, repeat exercises, listen to recordings multiple times, and in general, gain a better understanding of the material through a variety of formats that meet their different learning styles. More recently, Janecki Introduced Professor Debnar to a new tool, H5P, that provides several options for designing a variety of rich content exercises that could be embedded in WordPress site. The types of exercises that Professor Debnar chose include drag and drop text, interactive video, and fill in the blanks. Students receive immediate feedback as they complete the tasks. Her enhanced interactive WordPress site allows students to learn about classic works and practice the Greek language in a fun and engaging manner.
Interested in exploring blended learning, WordPress, H5P or other exciting tools to enhance your online assignments? Contact your LITS Liaison.