Neorgia Grant '20
Neorgia Grant '20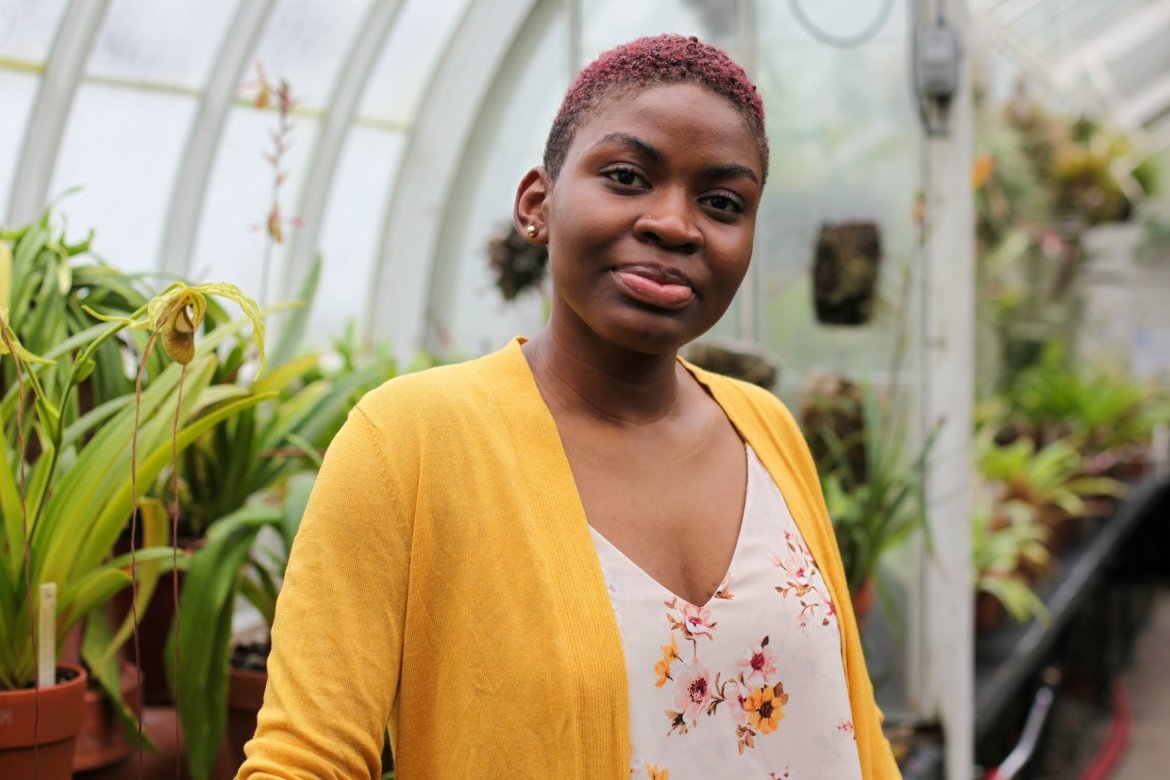 Everything Neorgia Grant does is with an eye to community.
Name: Neorgia Grant '20
Hometown: Kingston, Jamaica
Academics: environmental studies; pre-med; Nexus concentration in development studies
Pronouns: she, her, hers 
By Sasha Nyary 
Everything Neorgia Grant does is with an eye to community.
Whether it's becoming a community advisor in the residence halls as a sophomore in order to extend the same support she received as a first-year student — she is the senior community advisor in Safford Hall this year — or winning a national Davis Scholar for Peace award to work with her fellow Jamaicans to develop their own ecotourism alternatives to mining, she's always focused on supporting and building community. 
"Mount Holyoke has helped me understand my self-worth," Grant said. "I'm becoming the student, the woman I've always envisioned myself to be. In my classes, I'm not afraid to argue for my perspective, or bring my own experience into the situation. I feel more confident in my being. I wouldn't have gotten this far if I'd stayed home." 
As befits a Posse Scholar, Grant has sought out leadership opportunities since she first got to campus, when she joined the Student Health Advisory Committee and ended up co-chairing for more than two years. The Posse Foundation, a national organization, identifies diverse students with academic and leadership potential for its partner organizations. Mount Holyoke provides a full-tuition scholarship to each Posse Scholar. 
Grant has combined her love of environmental studies with her studies in development in on-campus ways, as well. She's an environmental intern at the Miller Worley Center for the Environment, charged specifically with increasing involvement of people of color with sustainability on campus.
"People of color have been working on sustainability for decades," she said. "We want to put their voices out there and make sure their perspectives are being honored."