Recording and shaping LGBTQ history
Recording and shaping LGBTQ history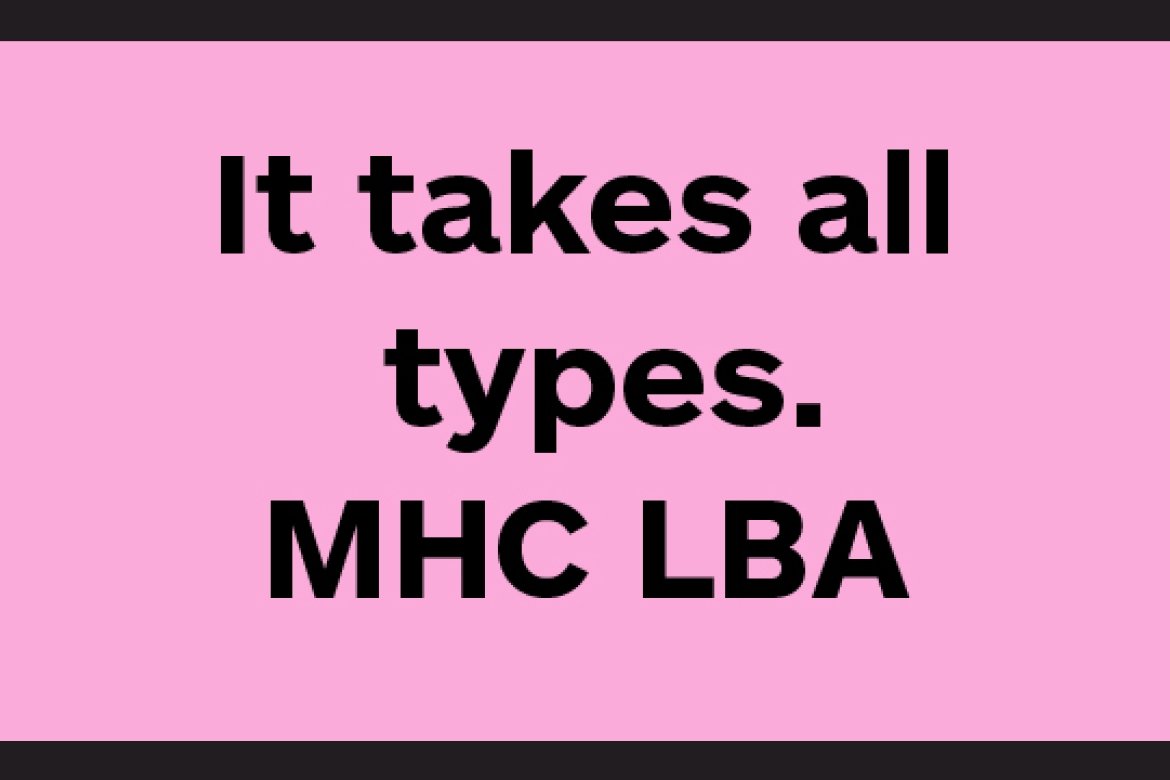 The LGBTQ Alum Oral History Project gives voice to an important part of Mount Holyoke's past and helps to shape its future.
The mission of recording and preserving Mount Holyoke College's history falls to the staff archivists and student assistants who work with the College Archives and Special Collections. Their work opens a window on everyday life at the College and how it has changed in the years since Mary Lyon, founder of Mount Holyoke Female Seminary, opened the doors in 1837. 
As part of the College's commitment to inclusion, equity and diversity, the archivists actively seek opportunities to document aspects of College life that may have flown under the radar for a variety of reasons. One such endeavor, the LGBTQ Alum Oral History Project, is an ongoing effort to record and preserve the experiences of lesbian, gay, bisexual, transgender and queer and/or questioning people who attended Mount Holyoke. The organizers are careful to refer to them as "alums," rather than alumnae or even alumnae/i, in order to be inclusive of transgender and gender-nonconforming people. 
"Projects that uncover and examine previously hidden experiences carry significant academic value, and they provide a rich source of research materials for interdisciplinary education," said Deborah Richards, the College's special collections archivist. 
The LGBTQ Alum Oral History Project exists as a resource for a range of disciplines across the College community — including politics, theater arts and critical social thought, to name but a few. And the benefits of an interdisciplinary education extend well beyond the College gates. 
One notable example is "Bull in a China Shop," the off-Broadway play written by Bryna Turner '12. Inspired by and based on personal letters preserved by Archives and Special Collections, the play examines the romance between Mary Woolley, the long-time president of Mount Holyoke College, and English professor Jeannette Marks. 
The project also offers students opportunities to learn and preserve history — to work with primary source materials, develop oral history skills and study how women's colleges dealt historically with gender and sexuality. 
Understanding the past to shape the future 
The idea for the project, which began in spring 2015, came out of an exhibit curated by Jennie Ochterski '15, who worked as a student archives assistant. Objects in her 2014 exhibit, Persistence and Existence: LGBTQ History at Mount Holyoke College, date from 1974 to the mid-2000s and include documents, notebooks and photographs donated to the archives by individuals and LGBTQ organizations on campus. 
Ochterski, a gender studies major, suggested recording the oral histories of LGBTQ alums after making two realizations. First, members of the LGBTQ groups she belonged to didn't know the archives objects existed; they had no knowledge of their own history. Second, although she had documents going back to 1974, she had never spoken with any alums prior to the class of 2012. 
"I want people to know that others came before us," said Ochterski. "If we don't know their stories, it creates a dissonance. How can we move forward and effect meaningful change on campus — or anywhere — if we don't understand our history?" 
Designing an oral history project 
The effort to document LGBTQ experiences at Mount Holyoke began with developing the criteria and parameters for the oral history project. The archivists sought alums who identify as LGBTQ — whether they did so during their time on campus or not — to volunteer for an hour-long interview. The staff posted notices on the Archives Instagram and Tumblr accounts and in the newsletter published by Mount Holyoke Lyon's Pride, the LGBTQ alum group, and posted fliers during reunions. A mention of the project appeared in the Alumnae Quarterly. 
Students work with Richards to conduct in-person interviews on campus during reunions or whenever an alum comes to town. These are recorded and then transcribed and made available to faculty, students, staff and researchers. 
"The one-on-one interviews help build relationships between students and alums, especially LGBTQ students and their elders," said Richards. "Being in the same room on the same campus is a powerful experience that creates a sense of both cultural and institutional history." 
The student interviewers received training in oral history techniques from Kelly Anderson, an oral historian on the faculty at Smith College. This type of academic collaboration is a benefit of the Five College Consortium, which provides Mount Holyoke students access to the combined resources of Smith, Hampshire and Amherst colleges and the University of Massachusetts Amherst. 
Another parameter deals with public access to the interviews, which can be limited at the discretion of the alum — a customary practice when managing oral history collections. 
"Oral histories are very personal stories about the intimate moments in life," said Richards. "Lives are complicated, so we offer gatekeeping as an option." 
A typical restriction involves closing access for a fixed period. Or, alums may choose to not allow the interview to be available online, while permitting researchers on campus to go through the archives to access it. 
"We all stand on someone's shoulders" 
Amy Silver Khoudari '71 signed on to the project after reading an ad in the Alumnae Quarterly that called for volunteers — particularly LGBTQ alums who graduated prior to 1980. While she always knew she was gay, Khoudari said, she suppressed it because, at that time, the psychiatric community still categorized being gay as a mental illness. 
"I was not openly gay at Mount Holyoke," she said. "I couldn't be, or everyone would have stayed away. People don't realize just how much our generation had to suppress our lives." 
Her four years on campus, 1967–1971, were some of the most politically active in recent U.S. history, and many Mount Holyoke College students were active in the anti-war and civil rights movements. But no one was talking about gay rights yet, which is one reason why Khoudari encourages other baby-boomer alums to participate in the project. 
"The younger generation needs to know that we got where we are today because of the people who took political action around gay rights," she said. "Movements don't spring fully formed out of nowhere. We all stand on someone else's shoulders." 
Moving history forward 
The ongoing LGBTQ Alum Oral History Project — look for it to go live on the archives pages of the College website in the fall — currently consists of 53 interviews representing 49 former students and four faculty. While all LGBTQ alums are encouraged to participate, the archivists are particularly interested in volunteers from underrepresented groups. Alums over 50 years old are a high priority, along with alums of color and trans alums. 
The College and the archivists are committed to creating an oral history project that reflects Mount Holyoke's LGBTQ history. 
"Inclusive representation is important," said Richards. "We want the project to be diverse in the stories that we share." 
Those interested in participating can contact the LGBTQ Alum Oral History Project. 
Be a part of history. Learn more.