Ricerche: Three by Sharon Hayes
Ricerche: Three by Sharon Hayes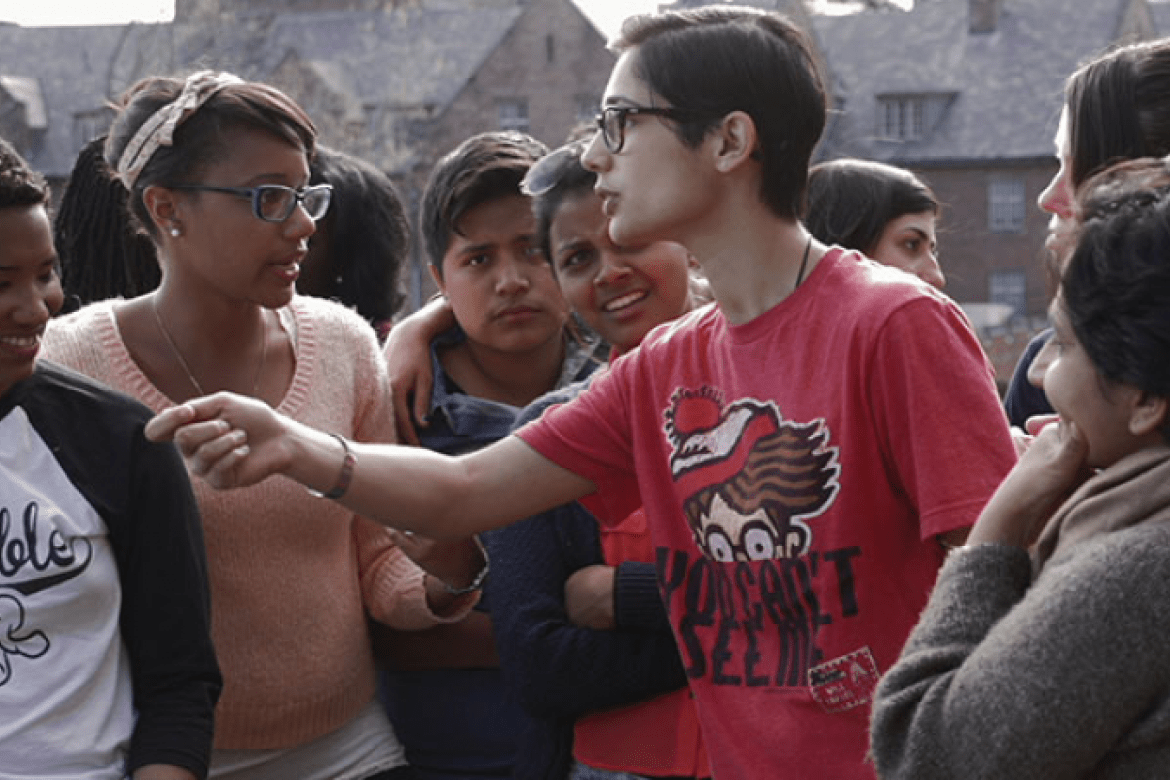 Mount Holyoke students are both featured as subjects in, and helped with the production of, this video installation by internationally acclaimed multimedia artist Sharon Hayes.
Presented at the 55th Venice Biennale in 2013, Ricerche: three steps off of Pier Paolo Pasolini's 1963 film, Comizi d'amore, to stage a contemporary inquiry into the "sexual problem" in the United States in 2013. While the political climate in post-war Italy in 1963 was deeply distinct from that of the United States in 2013/14, both are sites of a persistent political condition in which so-called value-based policy and ideology act out symptomatically to cover up underlying economic and political vulnerabilities.
Taking up a microphone, Hayes interviews a group of 35 Mount Holyoke students about their perspective on sex, sexuality, gender and the political realities that constrain and/or liberate them.