Student to work for peace in Haiti.
Student to work for peace in Haiti.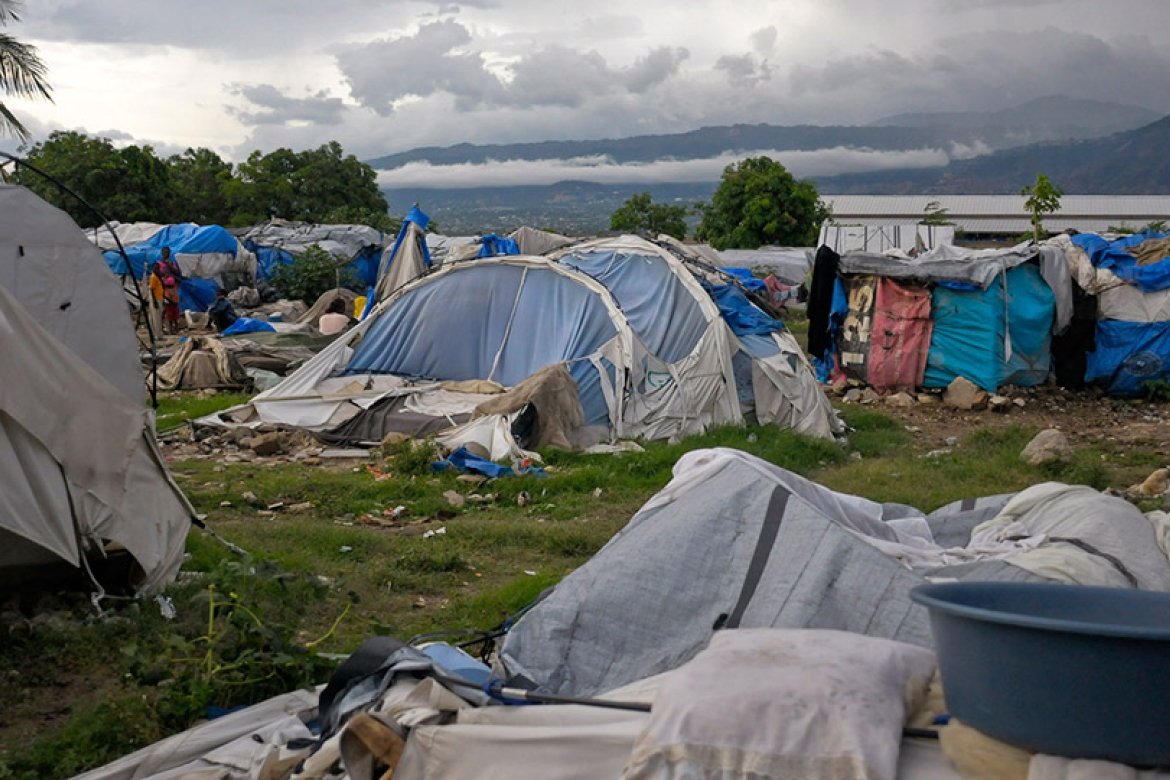 This summer, with the help of a Davis Projects for Peace award, Catheleen Heyliger FP'16 will start an ambitious project aimed at improving women's lives in Léogâne.
By Ann Kenda
The massive earthquake that struck Haiti in 2010 had untold consequences, extending beyond the physical damage and loss of 300,000 lives into the very fabric of the society.
Despite an outpouring of support to aid recovery in the capital city, a culture of sexual assault began to take hold in smaller towns and villages, including Frances Perkins Scholar Catheleen Heyliger's hometown of Léogâne, she recalled. Now, the Mount Holyoke College junior is working to change that.
This summer, with the help of a $10,000 award from Davis Projects for Peace and partnerships with several humanitarian organizations, Heyliger will embark on an ambitious project aimed at changing women's lives for the better in Léogâne.
"Sexual assault always existed, but the earthquake made it worse," recalled Heyliger, who is majoring in psychology and gender studies. "When buildings collapsed, women and children had to go to camps for displaced persons. The camps were not secure, and there wasn't enough police presence."
Heyliger was inspired to take action after hearing stories of men entering the tents to attack children and elderly women—and of gang rapes initiated by escaped convicts—after the earthquake. Many women and children also were exploited and attacked under the guise of financial assistance. Then, having become financially dependent, they did not report the crimes.
"Located at the epicenter of the earthquake, the town is largely devastated and under-resourced," Heyliger wrote in her project application. "With the Davis funding, the project will foster women's safety and peace by promoting awareness, building communities, and providing skills training by ending the war on the female body in Léogâne."
Heyliger said her goals are to empower women, to eliminate the stigma surrounding sexual assault, and to help women lift themselves out of poverty and stand up for themselves and others.
"It's time for this to end," she said.
Mount Holyoke psychology professor Rachael Goren-Watts, who supported Heyliger throughout the application process, said the project complements Heyliger's studies.
"It's a great example of taking what you're learning in the classroom and applying it," Goren-Watts said. "I look forward to seeing the waves she'll be making."
Heyliger plans to coordinate scholarships for women to help with the cost of books, uniforms, meals, and transportation while they train in areas such as culinary arts, sewing, cosmetology, and computers. The scholarships will start with ten women, with a goal of adding more.
Projects for Peace annually funds 100 projects that are proposed by students at about 90 colleges and universities. Mount Holyoke nominates one student each year to pursue a project that promotes peace through conflict resolution, reconciliation, building understanding, and breaking down barriers—and is determined to be promising and feasible.
As part of her project, Heyliger plans a series of meetings to promote better communication and to dispel fear and discomfort around the taboo topic of sexual assault.
"If it's not being talked about, that doesn't mean that it's not happening or that people's lives aren't being ruined by it," said Heyliger. "It's important to ask, 'Why is this not a subject of conversation?' I want to give women the same chance I have been given."
Join our community of changemakers. Learn more.