Yang Rui '13 on Career Development Center
Yang Rui '13 on Career Development Center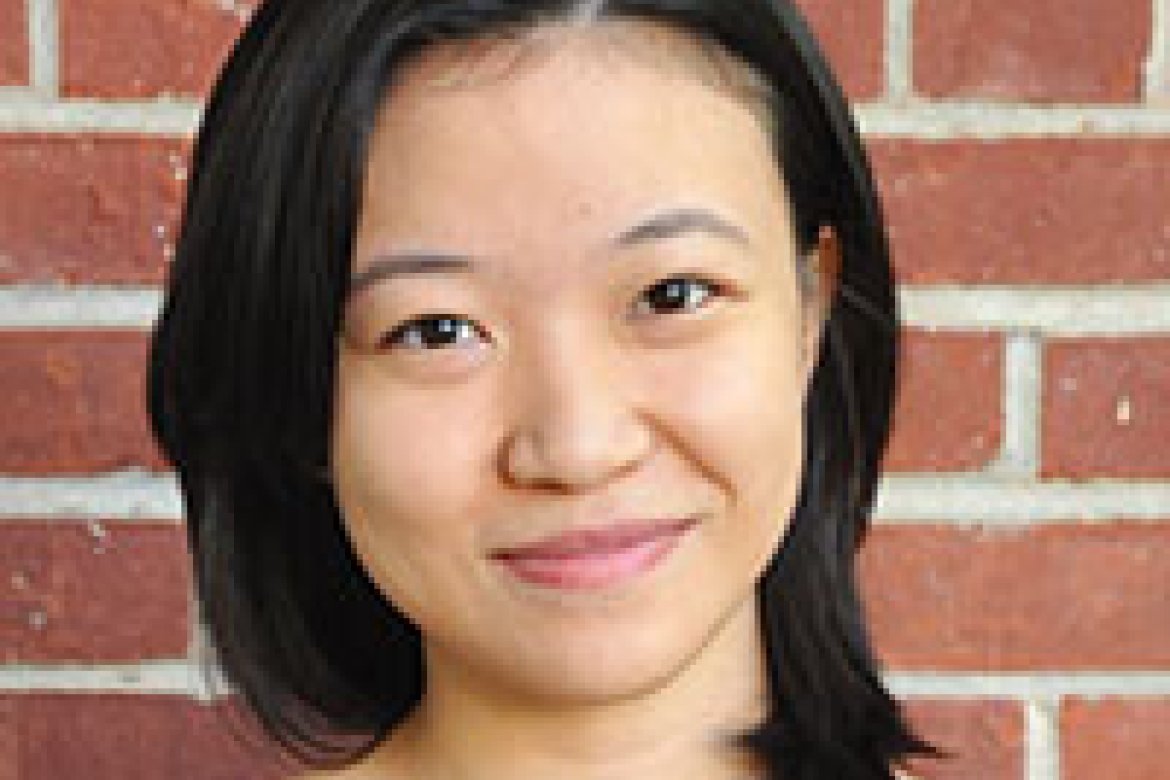 CDC Spotlight on Student Employees
In her sophomore year at Mount Holyoke, Yang Rui '13 was hired as a Peer Career Assistant (PCA) at the Career Development Center. Her favorite part of the job is meeting different students. "It's just really interesting to hear their stories and see different personalities coming out." Yang's interest in people has been evident since high school, where after her graduation, she volunteered as a math tutor for students from her hometown. Then her first summer at Mount Holyoke, she discovered another opportunity at home in China, where she worked as a teaching assistant and event coordinator for a national English school.
A Psychology and Economics double major with Psychology as her main focus, Yang has a profound appreciation for interpersonal interaction, one reason why she finds her job fulfilling, "As a PCA working in the CDC library, we help students revise their resumes and cover letters, we talk to people face to face and one on one, really interacting with them, and getting to know their needs."
Initially, as a non-native English speaker, Yang experienced some nervousness, finding it a challenge to grasp the rapid-fire English of some of the student clients who would come needing to make an appointment or have their documents checked. However, this was years ago. Now in her senior year, she has given Resume and Cover Letter workshops both in the Residential halls and at the Career Development Center, a huge step from nervously answering phones at the CDC's front desk.
At the CDC, Yang's work gives her the opportunity to improve on areas that will aid her future studies in Psychology. For instance, counseling effectively by adapting to individuals' needs, "Students have different personalities and different moods when they come into the CDC," says Yang. "Even if they're shy, we have to try to make them talk, try to help them get the full use of CDC services here. " Additionally, juggling the demands of being a senior preparing for graduation, along with working at least eight hours a week as a PCA, has really taught her how to prioritise and multitask, "We have to manage our time properly, be at work on time, be in the mood of work when we get there."
Besides an improvement in her abilities and work ethic, working at the CDC has helped Yang identify that she would like to work in an environment that is both professional and supportive, "What I appreciate most is the feeling that I'm part of a family" she says, "Everybody together creates this really warm atmosphere."
Yang has plans to take the Graduate Record Examination at the end of the year and is considering exploring Clinical Psychology. "I want to get into a counseling graduate program, to be a therapist or a doctor who treats mental disorders," says Yang. Her advice for students is to really get to know their own personalities before they choose a major as "choosing a major depends on the student's personality and their past experiences."