Caitlin Lambert '09
Executive director and co-founder of the Children's Legal Defense Center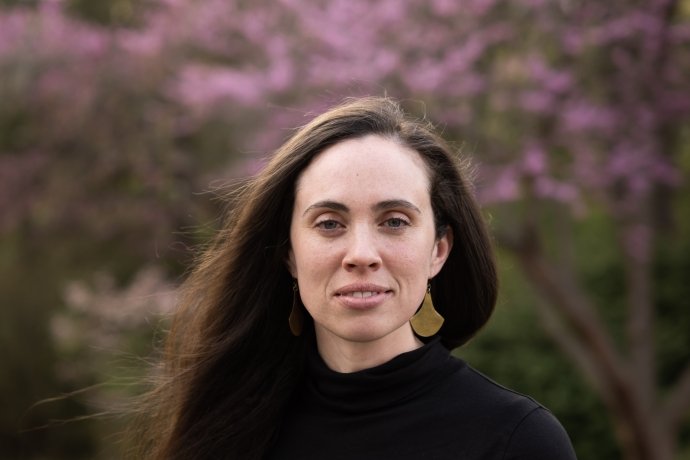 Originally from rural Pennsylvania, Caitlin Lambert is the executive director and co-founder of the Children's Legal Defense Center, a nonprofit that offers free legal counseling to incarcerated children in Somaliland, an autonomous region of Somalia.
Lambert's career in juvenile justice and human rights wasn't immediately clear to her when she was a student at Mount Holyoke. When she graduated in 2009 at the height of the economic recession, unsure of what to do, one of her advisors in her major, critical social thought, imparted a key piece of advice: just have one big idea.
Lambert thought back to her time studying abroad in Ghana and learning about the Rwandan genocide — the first time homework didn't feel like homework for her — and knew she wanted to go to Africa herself. That was her idea. So she took a job with AmeriCorps running service learning at a community college to gain some skills and, when that wrapped up, flew to Rwanda.
"And so I was in Rwanda. I knew I wanted to do human rights research. I heard of a human rights researcher who was running a small nonprofit. And I emailed her until she met with me," she said. "Persistence is key to life, I think, in general."
She credits Mount Holyoke with giving her such a can-do attitude. Working at the Rwandan nonprofit, Lambert spent a year talking to survivors and perpetrators of the Rwandan genocide, collecting their stories and helping to write reports. She returned to the United States to attend law school at Villanova University and, after graduation, returned to Africa — this time to Somaliland. The same person she worked for in Rwanda offered her a six-month opportunity to work on a justice project in the autonomous region, where the legal system is underdeveloped.
Six months turned into more than eight years. During that time, Lambert also got an M.A. in human rights law from Oxford University. She now splits her time between Somaliland and Sweden and is now one of four recipients of Mount Holyoke's 2023 Mary Lyon Awards.
It was at the height of the pandemic in 2020, when funding for her previous job dried up, that Lambert co-founded the Children's Legal Defense Center. Many of the organization's defendants are unemployed young boys who find themselves involved in petty theft like cellphone theft, she said. Courtroom advocacy defending the children translates to human rights on the ground since it's law in Somaliland to be imprisoned as a last resort when you're a child.
Reflecting on the zigzags of where life has taken her, Lambert says she wasn't that confident academically when she started at Mount Holyoke. But over the four years, she learned to trust her own ideas — and that lesson now shows up everywhere.
"I really had to trust myself when I got on the plane to Rwanda," she said. "I really had to trust myself when I got on the plane to Somaliland alone. And I really had to trust myself when we decided to set up the Children's Legal Defense Center."
Class Year: 2009
Major: Critical Social Thought