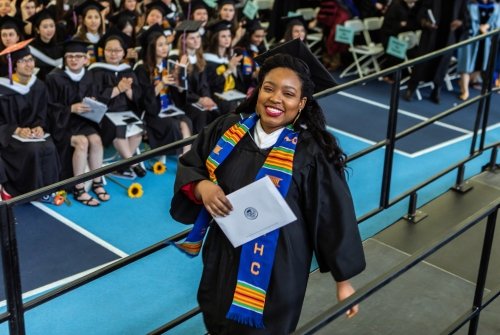 After Mount Holyoke
After Mount Holyoke
Your network of mentors, advocates and friends begins here — and will go with you everywhere.
What's your next adventure?
Whether you choose to attend graduate school, begin a career, start a business or carve out your own path, the skills you learned at Mount Holyoke will help you overcome challenges, build movements and keep pushing the limits of what's possible. Career services will help you plan your next steps and connect you with both resources and support that match your ambitions.
And wherever your journey leads, you won't be alone. There's nearly 40,000 Mount Holyoke alums around the world who are eager to collaborate with and champion you. You'll find them at the highest levels of leadership and on the leading edge of fields from medicine, law and education to research finance and consulting.