Geoffrey S. Sumi
Professor of Classics
Chair of Classics and Italian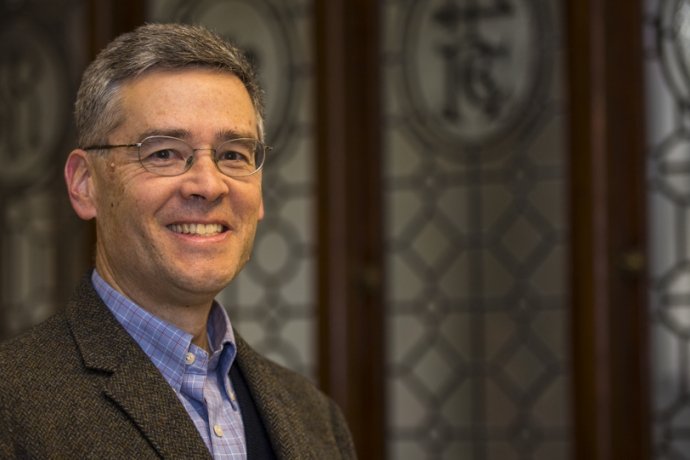 Geoffrey Sumi teaches Greek and Latin at all levels, while his interest in the political and social history of the ancient world is reflected in the courses he teaches in translation: The Roman Empire; Sport, Society, and Politics in the Roman World; and From Hoplites to Legions: Warfare in the Greek and Roman World.
The related concepts of ritual, ceremony, and spectacle in the context of Roman society are the current focus of Sumi's research. He is especially interested in the period from the late Republic to the early Empire (c. 78 BCE–14 CE). Among his recently published articles is an essay on the use of public ceremonials by Roman politicians to construct and articulate a consistent political image. Says Sumi, "They often did so in a manner that is reminiscent of modern political strategists working on an election campaign."
His book, Ceremony and Power: Performing Politics in Rome between Republic and Empire (University of Michigan Press, 2005), analyzes the transformation of public ceremonial in the city of Rome during the period of transition from a republic ruled by a few aristocratic families to a monarchy ruled by an emperor, focusing on the immediate aftermath of Julius Caesar's assassination (44 BCE).
Before coming to Mount Holyoke Sumi taught at Williams College, College of the Holy Cross, and Vassar College.
Areas of Expertise
Greek and Roman history and historiography; ancient sport and entertainment; Roman ceremony and spectacle
Education
Ph.D., M.A., University of Michigan
B.A., University of Washington