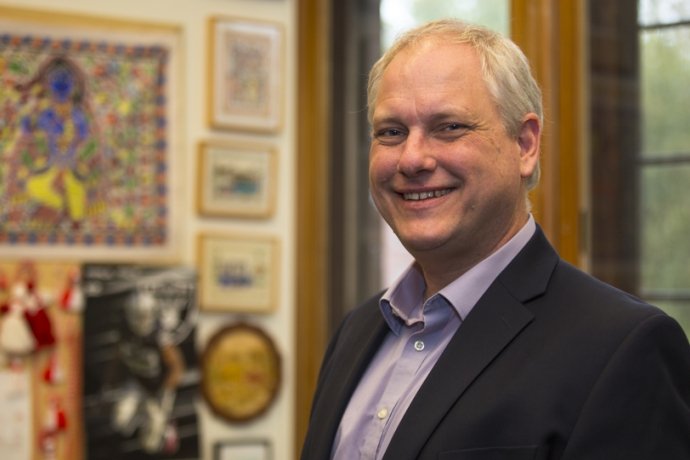 James Hartley is Professor of Economics at Mount Holyoke College, where he teaches Macroeconomic Theory, Money and Banking, and Principles of Economics among other economics courses. Outside of the Economics Department, he has also taught multiple courses using the Great Books, including "Western Civilization: An Introduction Through the Great Books," "Leadership and the Liberal Arts," "Is Business Moral?" (developed with a grant from the National Endowment for the Humanities), "Reflections on War," "C.S. Lewis," and numerous tutorials and reading groups on the Western Canon.
A California native, he earned his B.A., M.A, and Ph.D. in Economics from the University of California at Davis. In 2001, he spent six months as a Fulbright Fellow in Kolkata, India, and returned to India a second time for six months in 2006 as a visiting professor at IISWBM (India's oldest business school) and giving talks throughout in Northeastern India in events organized by the US Consulate.
He has served as the Interim Executive Director of Mount Holyoke's Professional and Graduate Education division, the Director of First Year Seminars, a member of the Advisory Committee on Appointments, Reappointments, and Promotion, and the Chair of the Economics Department. He received the Mount Holyoke College faculty Award for Teaching and his publications include The Representative Agent in Macroeconomics, Real Business Cycles: A Reader (co-edited with Kevin Hoover and Kevin Salyer), and Mary Lyon: Documents and Writings.
Areas of Expertise
Macroeconomics, Business Cycles, Money and Banking, the Great Books of Western Civilization
Education
Ph.D., M.A., B.A., University of California