Kate Singer
Mary Lyon Professor of Humanities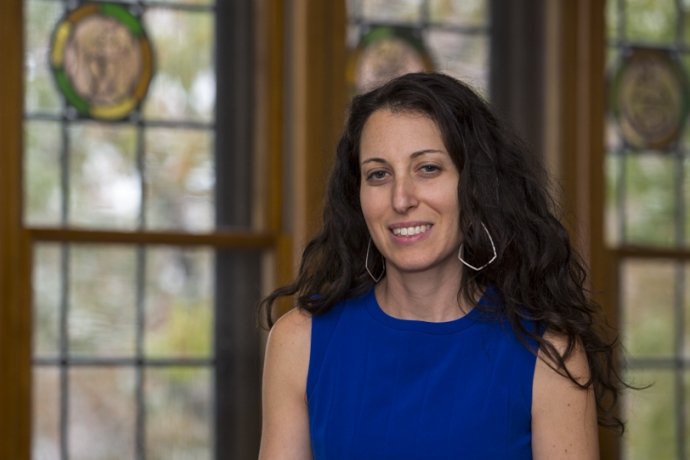 Kate Singer's research explores questions of gender, sexuality, race, in their material and figurative transmissions through affect, media, and nonhuman ecologies during the Romantic period. Her monograph, Romantic Vacancy: The Poetics of Gender, Affect, and Radical Speculation (SUNY 2019) contends that Romantic-era writers traced a posthuman affect, in response to the gendered cult of sensibility, whose genesis occurs through a series of figurative responses and movements that loop together nonbinary human and nonhuman movements of mind, body, and nature. She has likewise co-edited Material Transgressions: Beyond Romantic Bodies, Genders, Things (LUP 2020), and is currently co-editing a volume on Percy Shelley and a handbook on Global Romanticism.
Her current monograph thinks through the trope of shape shifting as a revolutionary figuration of nonbinary change in the Romantic period and beyond.
Her work has been published in Studies in Romanticism, European Romantic Review, The Journal of Interactive Technology and Pedagogy, and Literature Compass as well as volumes on Jane Austen, speculative realism, consciousness, automata, and new materialism. She serves as the President of the Keats-Shelley Association of America.
At Mount Holyoke, Singer teaches courses on British and global Romanticisms, affect theory, the Anthropocene and posthuman ecology, the queer and nonbinary eighteenth and nineteenth centuries.
Areas of Expertise
British Romanticism; eighteenth- and nineteenth-century women's writing; critical theory; digital humanities
Education
Ph.D., M.F.A., University of Maryland
B.A., Columbia University