African drum and dance class collaboration
African drum and dance class collaboration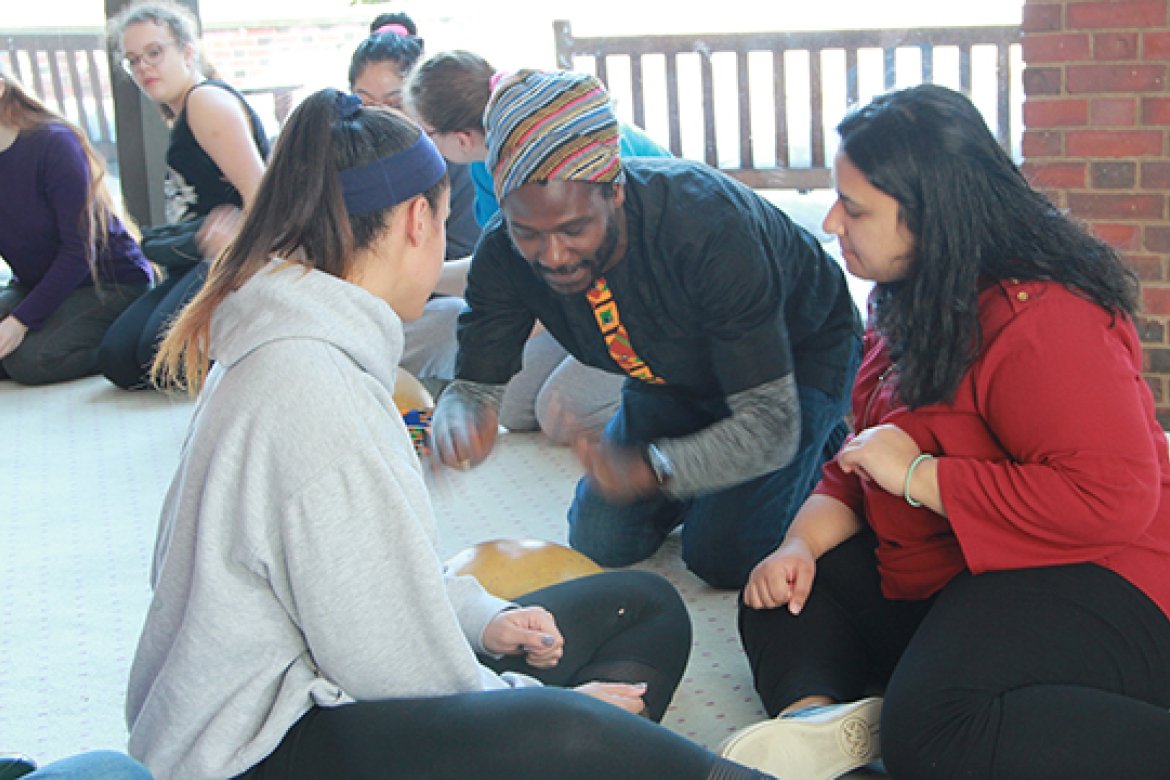 Mount Holyoke's Michael Ofori has teamed with director of the Five College West African Music Ensemble and guest artists to sing, dance, drum and perform.
A collaboration between Mount Holyoke visiting lecturer in theater arts, Michael Ofori, and Faith Conant, the director of the Five College West African Music Ensemble, will culminate in their combined classes performing at a concert on Tuesday, December 10.
The classes explore different aspects of West African performance: drama, song, drumming and dancing. The different focuses of the classes complement one another, with Ofori's focus on African approaches to performance and interdisciplinary theater, with Conant's focus on dance-drumming from southern Ghana, Togo and Benin. 
The concert features three guest artists: Mohammed Alidu, Koblavi Dogah and Nani Agbeli. Alidu Mohammed, a friend and colleague of Ofori, is renowned for his performance on the African Talking Drum, an instrument that creates tonal sounds by stretching or releasing the skin of the drum with a series of side strings. 
"I thought our students should have the benefit of learning from these amazing guest artists who are renowned for continuing the rich legacies of their individual families," said Ofori. "They are the modern custodians of ancient performance traditions."
The performance, at 7:00 p.m. in the McCulloch Auditorium of Pratt Music Hall, will feature drumming, singing, dancing and drama from different ethnic groups in West Africa. The concert is free and open to the public.