Black in Neuro Week takes on career advice
Black in Neuro Week takes on career advice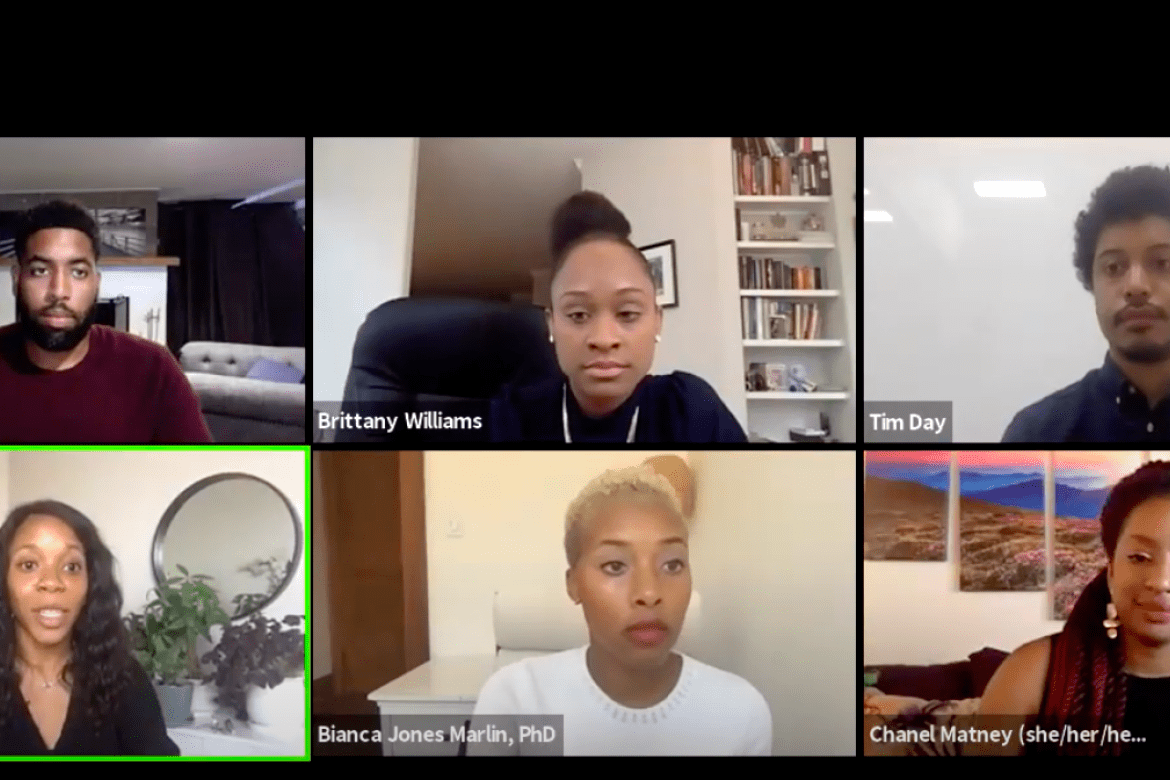 Mount Holyoke professor André White spoke on the importance of engaging in mentorship, developing networks and being a "beacon" for those who come next.
By Keely Sexton
When a Black in Neuro Week organizer reached out to André White, assistant professor in the Program in Neuroscience and Behavior, White was eager to answer the call. 
The inaugural event was a week-long series of discussions, panels and presentations designed to promote and celebrate Black neuroscientists from around the world, and raise some of the experiences of being #BlackinNeuro. 
White sees his career as three interlocking commitments: teaching, research and service. Participating in the panel, "Beyond the PhD: Neuro Careers in Academia, Policy, and Industry," fell squarely into his commitment to service, and gave him an opportunity to highlight potential career paths in neuroscience. White joined a panel of other professionals with doctorates in neuroscience with careers in industry, academia, and science policy. 
As a professor, White's students are as integral to his work as his guidance is to their development. He makes it a point to ensure that he is helping them develop the skills, critical thinking, and presentation proficiency that they will need in their future professions. 
As a researcher, he explores the genetic and environmental factors that influence the strength of memories, with a particular eye toward drug-associated memory formation. As with his research, White said, lasting networks have been integral to his career. 
"Find the people who embody the skills you are seeking," he said. Not only that, but think about mentoring as a bi-directional process. There is always someone that you can support, whether they have more or less experience. 
The service aspect of his work means that he is always actively engaged in not only reaching for his personal goals, but promoting his students' and the College's success as well. And that includes being a visible member of the community and being engaged in student development. 
White, who grew up in Jamaica, is aware that having a background from outside of the United States is often viewed as an obstacle. However, he doesn't see it that way. He strives to use his perspective and experiences to train and mentor students from all backgrounds to pursue their career goals.
"If I can be a beacon for students of color who might think that they can reach out to me, then I'll use this opportunity for the benefit of all the students I interact with," he said.
Watch the video "Beyond the PhD: Neuro Careers in Academia, Policy, and Industry."