The brains behind teaching the brain
The brains behind teaching the brain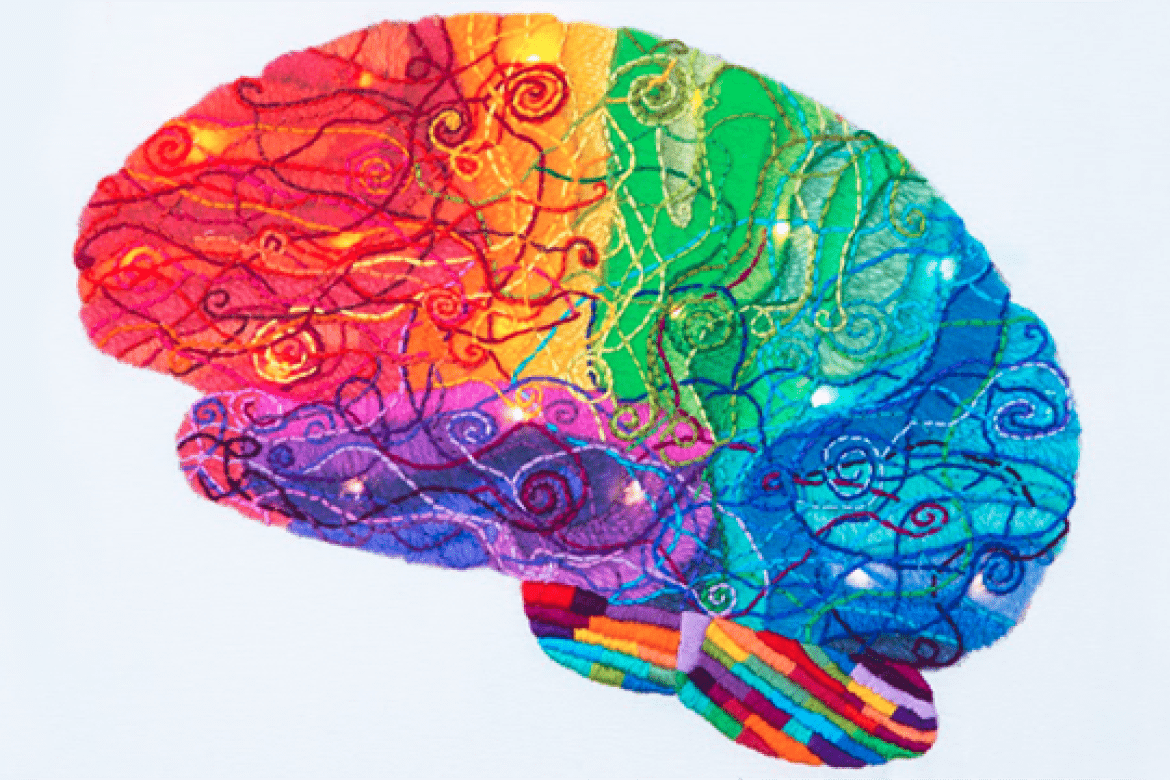 Mount Holyoke visiting professor Jane Couperus was awarded a National Science Foundation grant to bring brain activity analysis techniques to the world.
By Keely Sexton
The brain works in mysterious ways, and one way of understanding brain activity in a living being is to monitor the electrical impulses that travel to the scalp. The electrical activity is detected, measured and analyzed with specialized equipment that can cost hundreds of thousands of dollars and is out of reach for many institutions. 
But learning should not be out of reach. 
That was the inspiration when Jane Couperus, visiting professor of psychology and education, began to work on making electrophysiological methodologies available to undergraduates who may not have access to the necessary equipment. 
"The original goal was to develop materials that could be used if you didn't have that equipment," Couperus said. 
With a grant from the National Science Foundation, Couperus, along with Catherine L. Reed of Claremont McKenna College and Cindy M. Bukach of the University of Richmond, was able to collect data and begin developing course materials to teach electrophysiological methodologies.
In February 2020, the team was awarded a second NSF grant to develop the full course, which they planned to begin rolling out in late 2021. 
But when COVID-19 hit, the PURSUE (Preparing Undergraduates for Research in STEM‐related fields Using Electrophysiology) project took on a whole new urgency. That's when Couperus and her collaborators realized that the smoldering need they had identified was now blazing, as many colleges and universities were forced to teach classes and labs remotely.
"We decided that we need to speed things up," said Couperus. After switching from in-person labs to teaching online — and using the materials that she was in the process of developing — she had an epiphany. 
"I realized that the materials were actually well developed enough that we could release them and people would get use out of them now," she said.
The materials she and her colleagues have created to teach electrophysiological methods is designed to be interactive and compelling. 
"The program is filled with activities that you can do online," said Couperus. "We've integrated all these optional activities where students can engage with each other. We also have a bunch of simulations, videos and animations on our website, where students walk through an online simulation of some of the concepts that are really challenging."
The main meat of the project, though, is the datasets Couperus and colleagues gathered for students to use — Couperus and fellow researchers developed three distinct datasets to help coursetakers explore brain activity relating to language, memory and cognition, as well as other variables that may affect brain activity. 
"Students can look at the number of hours of sleep somebody had the night before they actually did the test or they can look at working memory capabilities, or procrastination, or if they're interested in something like anxiety and depression, we can give them those measures as well," said Couperus.
And while the datasets are real — drawn from data collected from 300 volunteers who filled out extensive surveys and then came to the lab for testing — the results are already known.
'We designed the datasets so that students can get significant results," Couperus said. "We let the professors know that this one has a negative relationship, and this one has a positive relationship, and this one has none."
So far, the project has been a huge success. "We have had 218 requests for downloads of our materials from 32 countries," said Couperus. "Our materials are expected to serve 4,211 undergraduates and 1,151 graduate students during the first semester of use by the educators downloading them."
And the feedback has been from faculty and students alike expressing their gratitude for the materials. The introductory materials were so well-received that Couperus expects to release the full course in late 2021.