Cruz speaks out on LinkedIn
Cruz speaks out on LinkedIn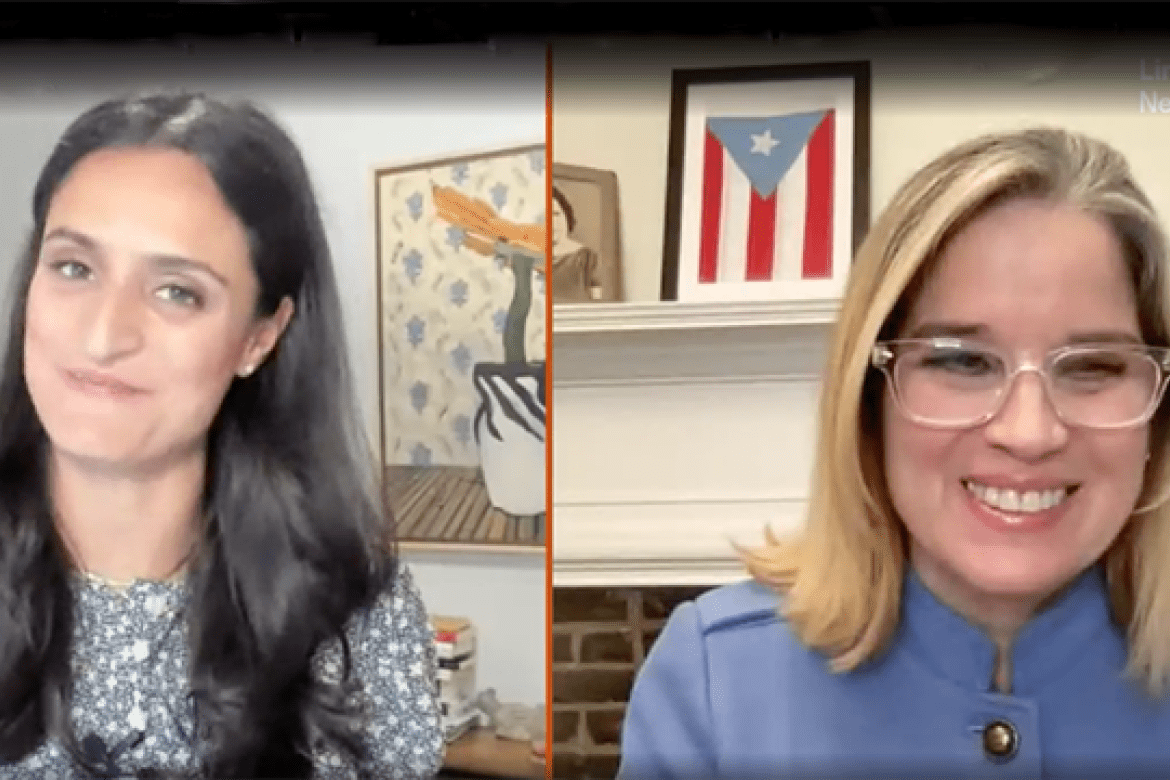 C. Yulín Cruz, former mayor of San Juan, spoked to LinkedIn News for Latinx Heritage Month about the ongoing issues in Puerto Rico.
By Keely Sexton
C. Yulín Cruz, Harriet L. Weissman and Paul M. Weissman Distinguished Fellow in Leadership and the former mayor of San Juan, Puerto Rico, spoke with LinkedIn News Live about the "plan for Puerto Rico" in honor of Latinx History Month. 
Cruz discussed with host Nina Melendez about the ongoing challenges that the island faces, more than four years after Hurricane Maria made landfall there. 
The economic woes that the island faces in the wake of Hurricane Maria are complicated by its status as a territory of the United States, which both gives the federal government control over its fiscal operations, yet has little incentive to support recovery efforts.
"Reconstruction is very slow," Cruz said. "People are starting to get fed up."
Further aggravating the issue is the fact that utilities once owned by the government are now owned by private entities, and blackouts have increased, threatening vital services including electricity for hospitals and schools.
"Puerto Rico is a colony of the United States—legally, we are a territory, but that's a euphemism," said Cruz. "What should happen now is a process of self-determination," said Cruz. "This is not a civil rights issue. This is a human rights issue."
Watch the segment.