Elizabeth Markovits on "The State We're In"
Elizabeth Markovits on "The State We're In"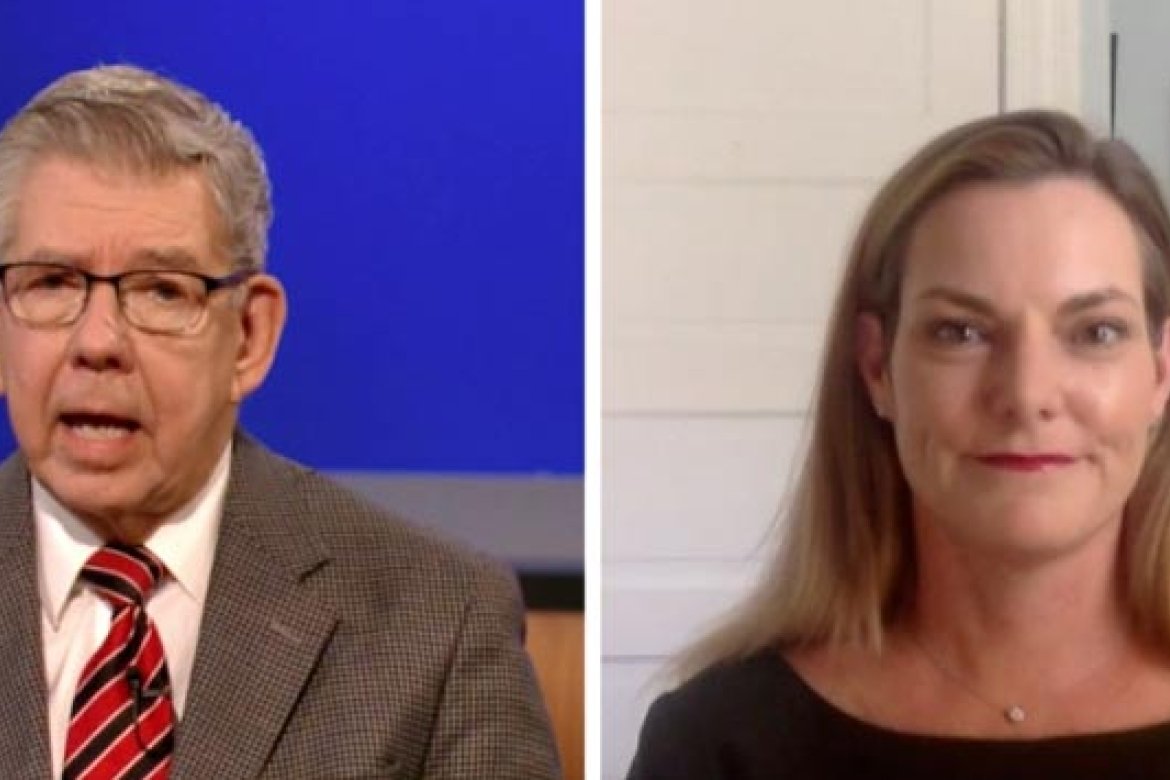 Mount Holyoke College Professor Elizabeth Markovits appeared on "The State We're In" to talk about a tumultuous week in American politics.
The week of October 5 was a tumultuous few days in a contentious campaign for the White House. President Donald Trump was diagnosed with COVID-19 and the only televised debate between Vice President Mike Pence and challenger Sen. Kamala Harris aired. 
Elizabeth Markovits, professor of politics, appeared on Connecting Point's weekly political talk segment, "The State We're In," to discuss the campaign. Connecting Point is a production of New England Public Media. 
"There's a huge entertainment value to it, unfortunately, rather than a reasoned, thoughtful consideration of the different policy ideas," she said of the vice-presidential debate. "Sen. Harris really had to navigate a tricky terrain, given her identity as a person of color on this ticket, of navigating certain gendered and racialized expectations of who gets to interrupt people, who gets to display anger, who gets to be stern or frustrated." 
Markovits also assessed President Trump's rhetorical style throughout his campaign and his presidency. 
"[Trump] takes a version of political realism to its absolute extreme," she said. "Realists are interested in power. Power is seen as a source of authority. The kind of raw realism that Trump is exhibiting is, 'Power is everything.'"