Environmental Intern: Christine Skroski '20
Environmental Intern: Christine Skroski '20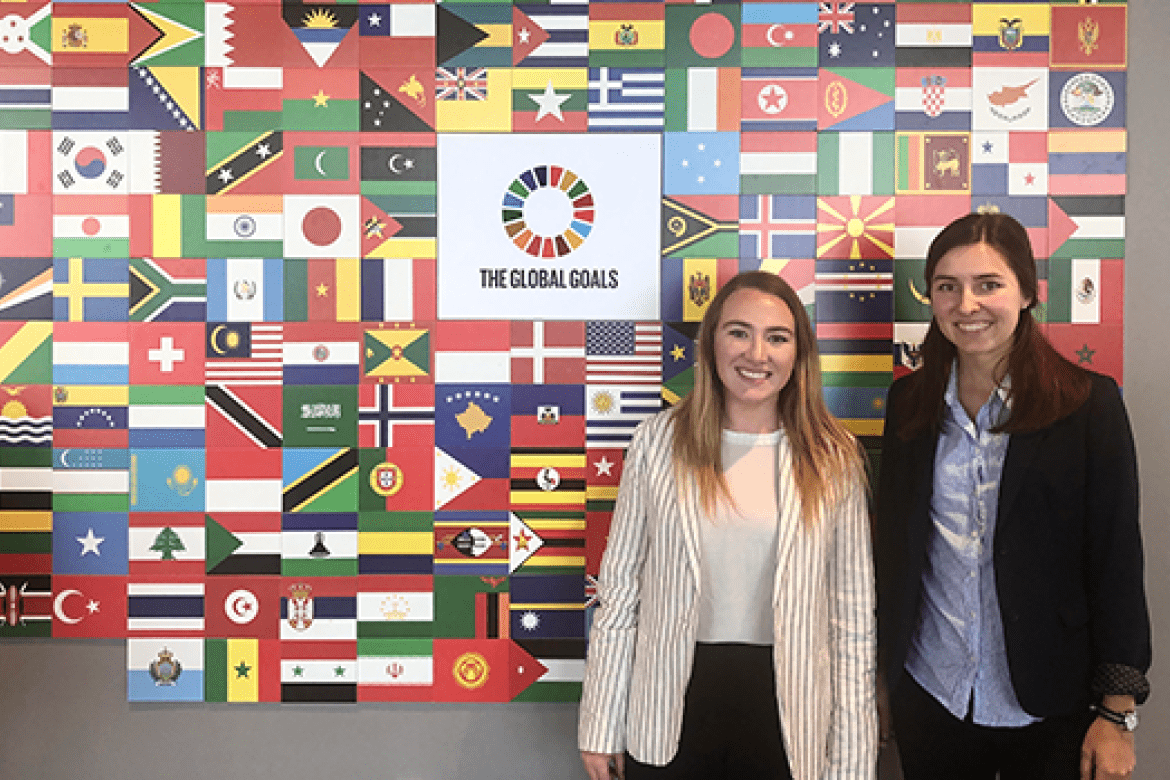 "This experience reaffirmed my goals to work in sustainable development."
Internship: I interned at the UN Sustainable Development Solutions Network - Youth Initiative. I was assigned to Global Schools Program which aims to empower schools and teachers globally to educate students on the Sustainable Development Goals. There were six other Mount Holyoke interns at my office this summer. It was amazing to already have a support network to collaborate and grow with throughout the internship!
Duties and tasks: I was primarily involved in communications and marketing. I managed our Forum of Educators and increased engagement by regularly posting content related to Education for Sustainable Development. I sent emails detailing our various comprehensive programs. I reviewed and selected candidates out of a pool of 2000 applicants from 110 countries for the Global Schools Advocate Program. I produced monthly newsletters using Mailchimp. The newsletters highlighted opportunities for educators, events, and stories of teaching Education for Sustainable Development. I reviewed, edited, and added content to a month-long online training course on edX. I also attended the UN High-Level Political Forum and participated in a roundtable on non-formal education at the UN Population Fund.
Most important takeaway: I learned how important networking is in working in sustainable development. I also learned time management and communicating to advisors when a project would take longer than the set deadline.
Best Advice: I encourage students to apply to many internships but make sure to individualize each application in order to stand out in a large pool of applicants. Start early in your search and do not give up - organizations and companies are always looking for interns!
Moving Forward: This experience reaffirmed my goals to work in sustainable development. I hope to further my marketing and communication skills as both are critical to the field. I am continuing with the Global Schools Program as a Communications Project Officer and am receiving independent study credit for my work.