MHC's anti-racism action plan discussed
MHC's anti-racism action plan discussed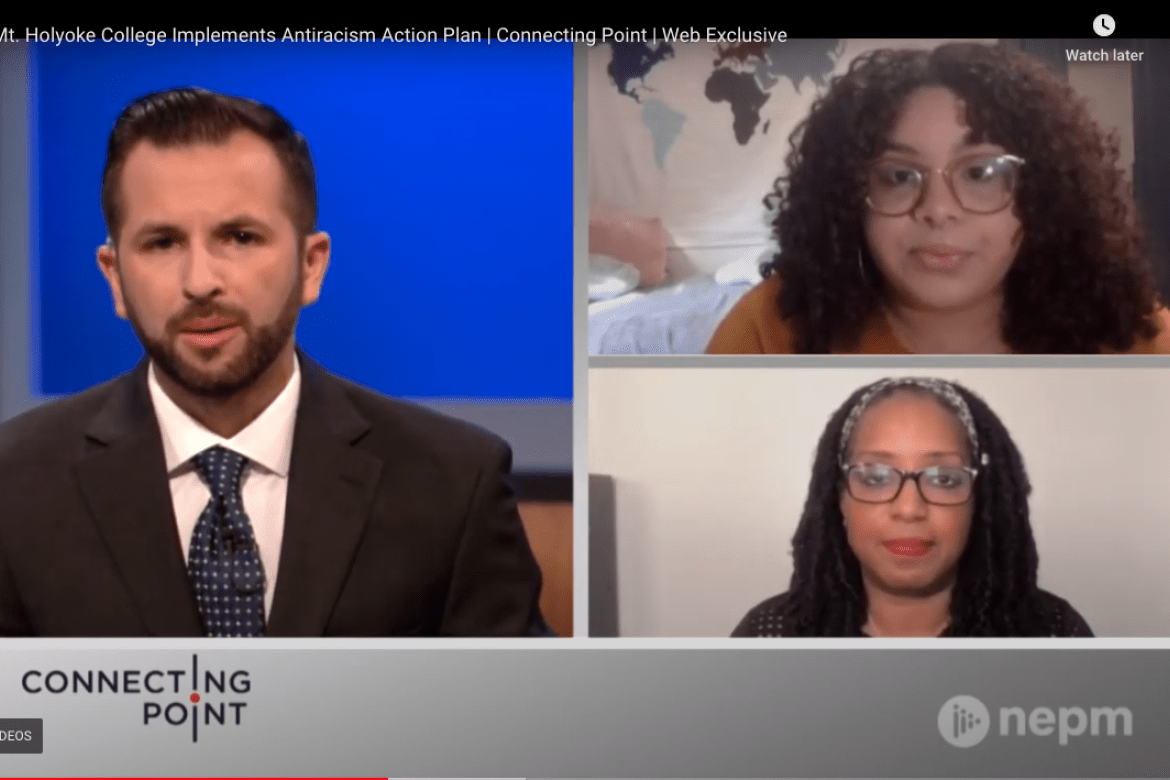 Mount Holyoke College's Kijua Sanders-McMurtry and Angelis Liriano '22 were on Connecting Point to discuss the College's anti-racism action plan.
On August 27, Mount Holyoke College published its anti-racism action plan, which outlined the ways the College would be "persistent and uncompromising" in addressing all forms of implicit and explicit racism, bias and discrimination on campus. 
Now, the public television show Connecting Point interviewed Kijua Sanders-McMurtry, vice president for equity and inclusion and the College's chief diversity officer, and Angelis Liriano '22, a student Diversity, Equity and Inclusion Fellow, about the action plan. 
In crafting the plan, Sanders-McMurtry said, "We had to think really critically about, not just what students brought forward, but our own policy and practices. Our plan is meant to be expansive.  For us it is meant to be a living, breathing document that is going to be iterative." 
"We see our plan as intersectional," Sanders-McMurtry noted. It is meant to address racism, homophobia, anti-Semitism, transphobia, xenophobia and Islamophobia. 
"I definitely am seeing the involvement of students in decision making, particularly around working groups," said Liriano. She cited a friend who is involved in the Reimagining Campus Safety Committee, which examines the overall policies, procedures and practices regarding campus safety and provides feedback and suggestions on change. 
"A lot of things in the anti-racism action plan are things that [students] have been fighting for, for years," Liriano said. "I'd like to see those come to fruition by the time I leave."