Mount Holyoke has record application numbers
Mount Holyoke has record application numbers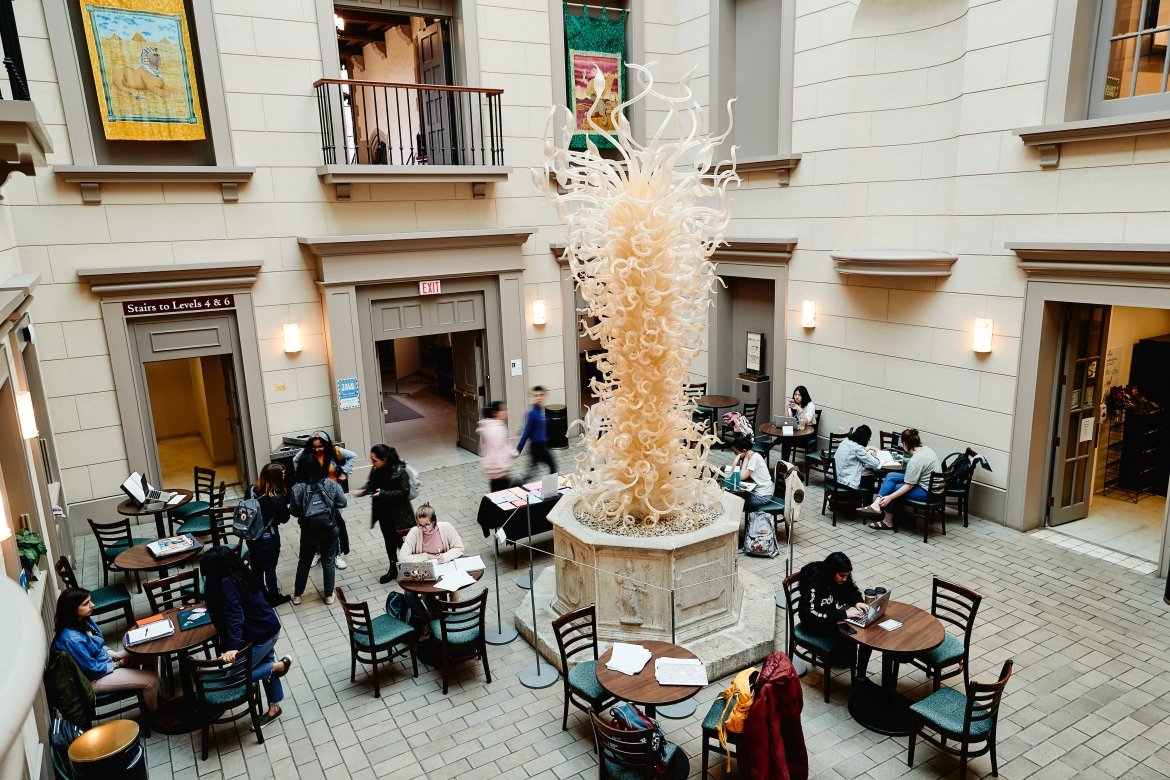 This year, Mount Holyoke has surpassed its previous application record set in 2019 and had a 14% increase from fall 2020.
By Jeremy Gantz
Axis Familant would have loved to visit South Hadley last year before applying to Mount Holyoke College — she lives just three hours away in New York City. But campus tours and prospective student visits were on hold due to the COVID-19 pandemic. So Familant and nearly 4,000 other applicants — a new record for the school — got to know the College in less traditional ways.
The internet played an outsized role, as in so many other aspects of pandemic life. After a college advisor recommended the school, Familant explored the College's website, but also sought out posts by current Mount Holyoke students on social media apps like Instagram.
"I wanted to see not just how the college presented itself, but what students actually think about it," Familant said. "I found a good sense of the community. The school really seems to have its own independent culture." She applied early decision and will be enrolling this fall after graduating from high school.
That so many students were drawn to Mount Holyoke College despite COVID-19-related travel restrictions has been a welcome surprise to Dean of Admission Leykia Nulan. Many high schools delayed opening or remained closed last fall, so her recruitment team dramatically cut back their normal travel schedules. A daunting question emerged as the pandemic wore on: How do you promote a college to applicants when campus is closed to them?
"One of our biggest assets is campus," Nulan said. "We just didn't know how it would translate." 
Her office ramped up digital marketing efforts: videos and social media posts, but also virtual events to connect current and prospective students and bring the community alive. But Nulan is also quick to credit the online presence of current students with helping to drive interest in Mount Holyoke and bolster its visibility and reputation.
"Maybe we have a bigger online presence than we give ourselves credit for," she said. "A lot of students have discovered us through social media."
The result, amidst the worst pandemic in 100 years: 3,946 applications for about 550 spots in the next first-year class. That surpasses the previous application record set in 2019, and represents a 14% increase over the 2020 application level. 
A nationwide trend
The uptick mirrors a national trend. Overall, college applications submitted by January deadlines this cycle rose 10% compared to last year. Much of that increase was driven by the most selective  schools, many of whom made SAT and ACT scores optional when standardized test dates were canceled last year due to the pandemic.
But Mount Holyoke stopped requiring test scores for nearly all applicants more than 20 years ago, Nulan noted. (Home-schooled applicants were the exception but that requirement was waived for this cycle.) A more likely contributing factor to the school's application uptick this year? The College waived all application fees.
"What we're seeing nationwide is a whole group of students who are taking chances and applying to schools they wouldn't have applied to before," Nulan said.
At the same time, she's worried about a drop in applications across the country from low-income, first-generation college applicants — students whose families have been hard-hit by the pandemic and who may have fallen behind in school.   
Touch points new and old
The starring role the internet is playing this application cycle raises serious questions about equity and access, Nulan emphasized. Some students lack broadband connections or can't make online deposits, for example. But there is an upside.
"For so many students who cannot afford to travel to campus, we have opened a huge door to show what Mount Holyoke College can do for you," she said. "We are thinking really hard about how the virtual climate has forever changed the nature of our work."
Even without the pandemic, America Greenfield-Peterson wouldn't have made the trip to South Hadley from her home in Sebastopol, California. But she ended up applying early decision after learning about student life via Instagram posts, watching a 15-minute campus tour video and attending a webinar for prospective students that focused on the College's equestrian offerings. 
"I really liked being able to ask teachers and students questions in real-time," Greenfield-Peterson said. Meeting virtually with a regional admissions rep and a family friend who is a current student also helped her get to know the College.
She'll enroll this fall, with plans to major in neuroscience and behavior. "The academic research possibilities, being able to work directly with professors, especially in a science field, is really exciting," Greenfield-Peterson said.
Sarah Mutegi also wouldn't have visited campus, even in normal times. A resident of Mumbasa, Kenya, she's never been to the United States. The organization Meto, an international nonprofit focused on helping students across Africa enroll in colleges and universities, introduced her to Mount Holyoke last year.
A video call with a current student was a turning point for Mutegi. "She spoke about being more confident in who she is and being able to speak up," she said. "That's something I want, regardless of who's around me."
Mutegi applied early decision, and will enroll this fall. She's excited about exploring film and theater classes — and dining hall offerings. Close-up Instagram photos of desserts weren't a major reason she decided to apply, she said. But they didn't hurt.