Mount Holyoke names new museum registrar/collections manager
Mount Holyoke names new museum registrar/collections manager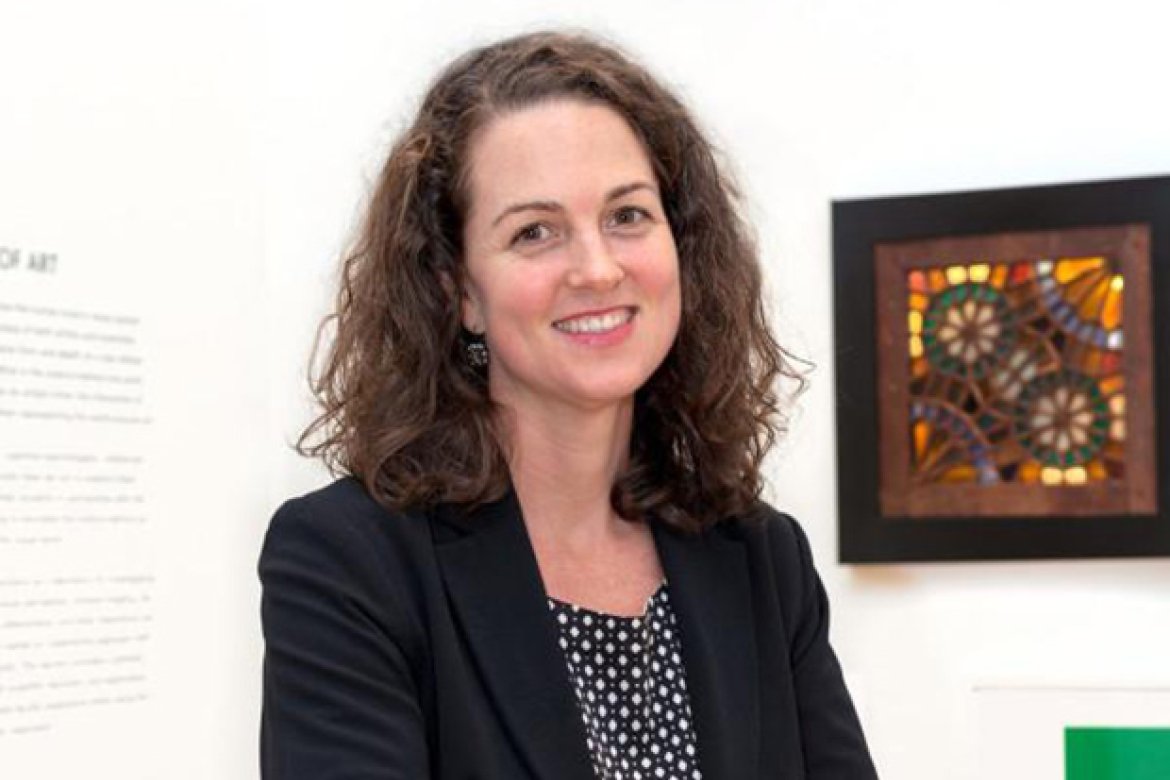 Abigail Hoover is the new museum registrar/collections manager for the Mount Holyoke College Art Museum.
Abigail Hoover has been named the new museum registrar/collections manager for the Mount Holyoke College Art Museum (MHCAM). Hoover joins Mount Holyoke from the Whitney Museum of American Art, where she was the registrar of the permanent collection. Hoover started on September 9, 2019.
"I am thrilled to welcome Abigail Hoover to the dynamic team at MHCAM," said Tricia Y. Paik, the Florence Finch Abbott Director of the Museum. "She comes equipped with exceptional expertise and experience in all aspects of collections care. She is a much respected professional in her field, and the Art Museum will greatly benefit from what I know will be a skillful stewardship of both the Art Museum and the Skinner Museum collections, as well as a thoughtful collaboration with faculty, students and staff."
While at the Whitney Museum, Hoover coordinated international outgoing loans, installations of the permanent collection, conducted inventories and was the registrar for traveling collection exhibitions. She managed a five-year, $5 million collection project in which all of the paintings, works on paper and sculpture at the museum were catalogued, digitized and researched. She is a member of the American Alliance of Museums, the Association of Registrars and Collection Specialists and the International Council of Museums. 
"I am excited to be joining the staff of MHCAM," said Hoover. "The Mount Holyoke College Art Museum's commitment to use its collection and exhibitions to enhance the education of Mount Holyoke students is impressive. I look forward to working with the Art Museum's stellar permanent collection and helping steward its care and display to further the Art Museum's mission. MHCAM offers a tremendous cultural resource to the College and its communities and I am delighted to be a part of this."
Hoover holds an M.A. from New York University in visual arts administration. She earned a B.A. in art history and English literature from Northwestern University.