Pushing the edge of knowledge
Pushing the edge of knowledge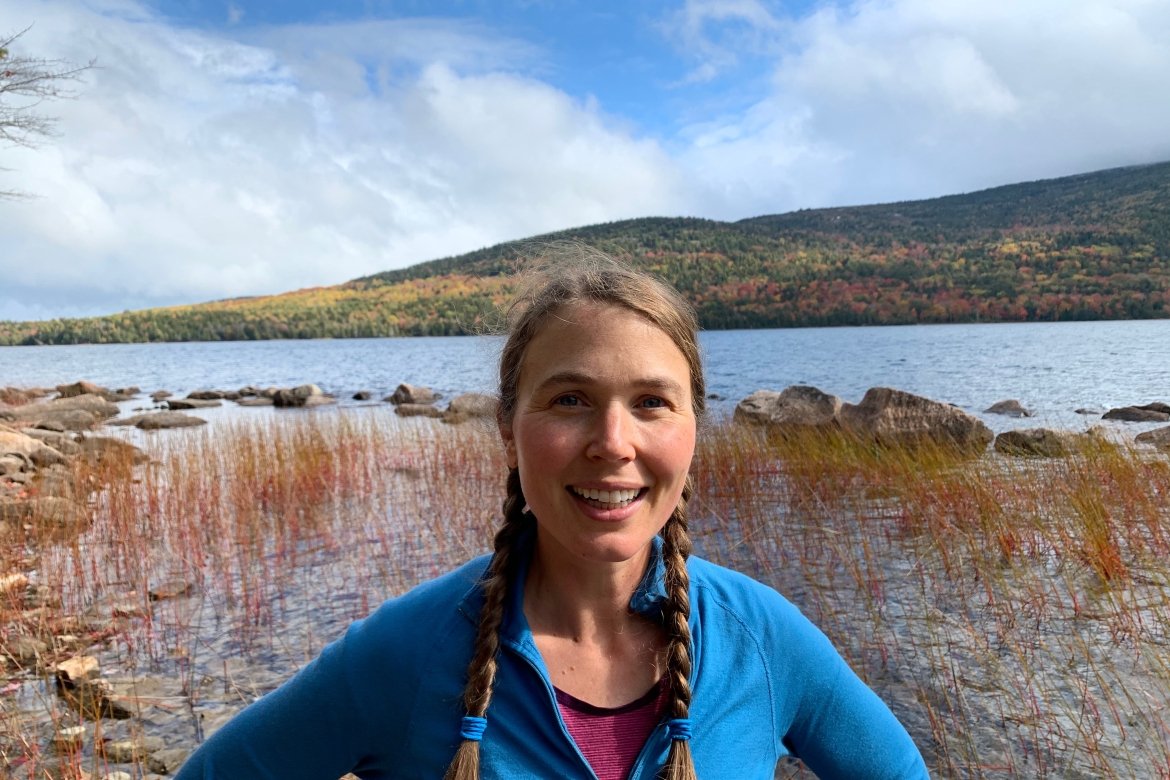 Mount Holyoke associate professor Kate Ballantine shipped lab kits worldwide to give her students hands-on experience creating new scientific knowledge.
By Keely Sexton
Adapting a field research class to the remote, two-module semester under Mount Holyoke College's Flexible, Immersive Teaching model challenged Kate Ballantine, Marjorie Fisher Associate Professor of Environmental Studies, to consider her learning goals for the class and develop new ways to work with her students around the country and across continents. 
"I really had to think about what elements were important to me and for the students, and then redesign the course with those in mind," said Ballantine. "The hardest thing was picking and curating the content around the newly designed labs."
She adapted her course, Environmental Science, to keep its focus on student inquiry at the center and finding new ways to incorporate skill-building, data analysis and results-sharing despite her students being scattered across the globe rather than in a field together. 
Students as producers of knowledge
Rather than sending her students on data collection trips at Mount Holyoke's Living Laboratory, Ballantine sent them lab kits that they could use to collect data from wherever they were, whether they were living in an apartment in Singapore, a house in Ghana or a residence hall on the Mount Holyoke campus. 
"I realized I had students all around the world and this was an opportunity to collect really diversified datasets and put them all together," she said. "It's genuinely original work that was possible only because we were able to bring unique data collected from our locations around the world together. In this class, my students were able to cross the bridge from being consumers of knowledge to producers of knowledge."
The Zoom classes and labs also offered another benefit: Students could connect to each other on a more personal level, not just by sharing their unique datasets, but by sharing pictures and stories of themselves collecting data, often with friends, parents or siblings.
Her students learned to test soil and water for copper, lead, nitrates, bacteria and more, revealing their data simultaneously to one another in lab sessions that focused on project design and data analysis and interpretation rather than field work. 
"Every single student came up with a crazy cool idea"
The capstone of the class is an independent project, which students designed for themselves. 
"At the beginning of the course, students are always really intimidated by the prospect," said Ballantine. In redesigning the course, she considered the fact that her students would have different limitations on their access to potential projects, so she came up with a list of potential ideas in case her students hit a wall. 
"I never needed that list," she said. "They all wrote their own proposals and every single student came up with a crazy cool idea."
Some worked from datasets available from the Campus Living Lab, which have been collected and maintained by the Miller-Worley Center for the Environment. Others conceived of their own questions, ranging from the nitrogen pollution in wetlands of Ghana to the feeding habits of chickadees in Massachusetts.
Whitney Troy FP'22, of Litchfield, Connecticut, studied soil compaction on campus for her final project. Although Troy had a background in garden landscaping and enjoys being outdoors and observing the natural world, she said, she didn't feel that science was a path she could pursue. But when COVID-19 hit and she returned to her landscaping work, she had an epiphany. 
"I realized life is short, and I love working outdoors," she said. "I needed to stop letting my fear of science and math get in the way of the future I want."
With a background in humanities, she knew she would have to work harder in Ballantine's 200-level course than others, but she also knew she could switch to a pass/fail grade if she felt that she was struggling too much. 
But the work was exactly what she wanted.
"It was the happiest I'd ever been in school because it was just so fun to get my hands dirty and really understand how the natural world works," she said. 
Her experience was so positive, she said, that she switched her major to environmental studies.
Ballantine is eager to teach Restoration Ecology in the spring, with many of these same students returning for another semester.
"It was wonderful to see the students' passion," she said.