Sanders-McMurtry on Lowery Institute board
Sanders-McMurtry on Lowery Institute board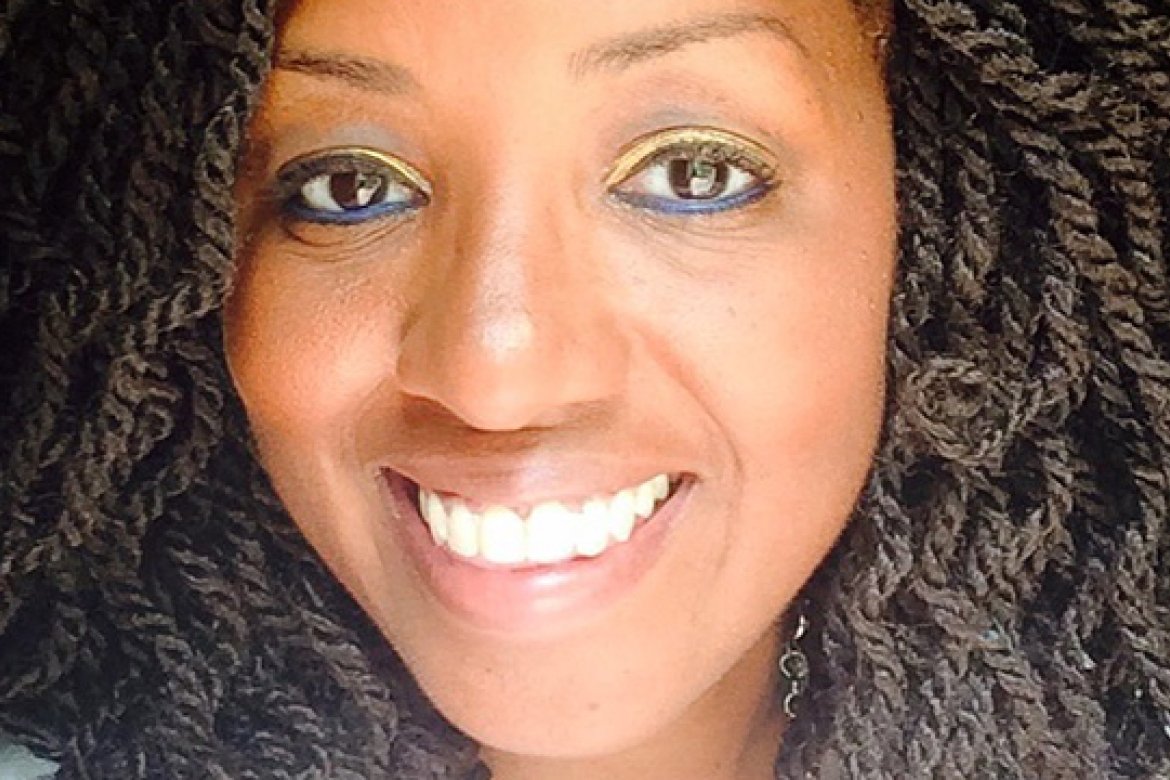 Kijua Sanders-McMurtry, vice president for equity and inclusion at Mount Holyoke, is now on the Joseph & Evelyn Lowery Institute board of trustees.
By Afrika Brown
Kijua Sanders-McMurtry has built her life around Nia, or purpose — one of the seven principles to live by celebrated during Kwanzaa. Her pursuit of purpose has led her to her latest role as a member of the board of trustees for the Joseph & Evelyn Lowery Institute.
"Being on the Lowery board is definitely in alignment of my purpose on the planet," Sanders-McMurtry said, "which is to, in every space I can, challenge the human hierarchy – that some human beings should be in more position of privilege and some human beings will live in precarity and be subjected to danger because of their identity."
Located in Atlanta, Georgia, The Joseph & Evelyn Lowery Institute continues the social justice work and legacy established by the late civil rights icons Reverend Joseph Lowery, who passed away March 2020, and his wife, Evelyn, who died in 2013. "Atlanta is a civil rights town, and so there are a lot of people who had been soldiers in the movement with Reverend Lowery who were engaged in the board," Sanders-McMurtry said.
Sanders-McMurtry's engagement with the Lowery Institute long precedes her appointment to their board. After the acquittal of George Zimmerman in 2013, Reverend Lowery asked his daughter Cheryl Lowery, the current CEO and president, to assemble a group of young people to have a discussion. Sanders-McMurtry brought four college students from various backgrounds and colleges to the institute to participate and listen to a civil rights hero talk about how to transform their pain and outrage into actionable steps that could create change.
After the murder of George Floyd in 2020, Lowery reached out to Sanders-McMurtry to lead a virtual book club as a way for people to have a "supportive and educational" platform to talk about race and racism. Beginning with "The Hate You Give," the book club has read and discussed three books and draws multigenerational participants from various cities across the United States.
"It's a small but mighty book club, but we really do get into deep conversations," Sanders-McMurtry said.
The Joseph & Evelyn Lowery Institute was founded in 2001 with the mission of "training, developing, empowering and inspiring leaders to improve their communities for the common good." Their focus is centered on human rights, civil rights, social justice, education and community health, both within the U.S. and globally.
"I admired the fact that they take this historic legacy of civil human rights and think about how that applies to today's issues," Sanders-McMurtry said. "How do we meet the current needs of students who are struggling through what they thought and what we might have thought was behind us, and it's now back and in front of us with a vengeance?"
Lowery considered appointing Sanders-McMurtry to the board as a no-brainer. Over the course of their long friendship, Lowery not only discovered that the two were on the same wavelength but also that Sanders-McMurtry personifies what she calls a "scholar activist."
"Not only does she bring genius to the table, but she also brings a sensitivity and a compassion around issues," Lowery said. "She's also not afraid to speak her truth. And her truth, fortunately for me, aligns with what we think about lifting up the weak, the lost, the marginalized. I'm so proud to have her alongside us in this journey."
Sanders-McMurtry's scholar activism takes an intersectional approach. She thinks about the rights of all human beings when using her voice to interrupt stereotypes. And she plans to bring that approach to the board of the Lowery Institute.  
"They know that I'm very outspoken around affirming people across the spectrum of gender and sexual diversity — lesbian, gay, bisexual, transgender, queer plus people, people regardless of their faith," Sanders-McMurtry said. "I want to be bringing all of those things into my perspective as a member of the board to say, 'Have we done all that we can do in doing the work of justice intersectionally? Are we just focused on a racial justice lens?' If we are, a truly anti-racist or racial justice lens is going to allow people to bring their full selves into the space."
Sanders-McMurtry also looks forward to continuing to intersect her role at Mount Holyoke College with her role as a board member of the Lowery Institute. In October 2020, Mount Holyoke hosted a series of events to commemorate the birthdays of Fannie Lou Hamer and Reverend Joseph Lowery, which included a panel of Freedom Riders.
"I feel like what I'm able to do on the board now is bring a whole group of students who would never have had exposure to that civil rights movement, and that is going to be a benefit to the Lowery Institute," Sanders-McMurtry said. "I know that's what Mrs. Lowery cares about. She's like, 'Yes, we want to reach as many young people as possible. We would love to have connections to Massachusetts because the global project on challenging racism requires all of us to be involved.'"