Student-led effort boosts campus voting
Student-led effort boosts campus voting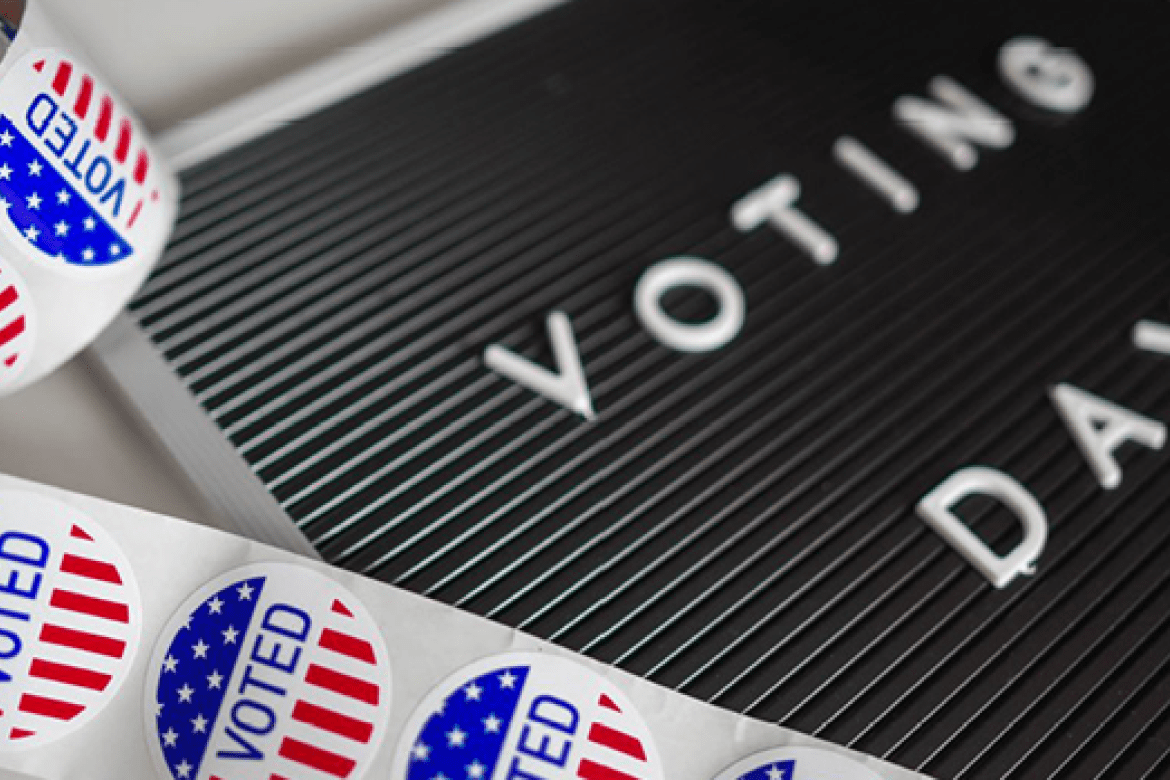 MHC Votes! played a key role in increasing both student voter registration and voting last November to well above the national average for college students.
Student-led efforts to boost voter participation among Mount Holyoke students last November paid off in substantial increases in both voter registration and voting rate when compared with the 2018 midterm election.
Comparing 2020 with 2018, Mount Holyoke saw a more than 5% increase in student voter registration, from 86.6% to 91.9%, as well as a nearly 24% jump in voting by registered students, from 68.3% to 92.2%. Additionally, when looking at voting among all eligible students, whether registered or not, the College saw a leap in its voting rate, from 59.2% to 84.7%. Numbers in these three categories also rose significantly from the last presidential election year, 2016. 
In fact, Mount Holyoke's 84.7% voting rate for 2020 was substantially above the 66% national average for students at U.S. institutions of higher education, according to the National Study of Learning, Voting, and Engagement, issued recently by the Institute for Democracy & Higher Education, located at Tufts University's Tisch College of Civic Life. 
According to Kate Murray '22, a founding member of MHCVotes!, the political and social tumult of recent years was one reason for the upsurge in campus voting.
"In addition to our efforts to educate the Mount Holyoke community about voting and civic engagement, a lot happened in 2020 that motivated people to get to the polls and make their voices heard," the politics and sociology double major from Fort Lauderdale, Florida, said. "From the murder of George Floyd to the widespread effects of the pandemic, Americans were witnessing injustice unfold right before their eyes, and I think many saw voting as the most influential thing they could do to advocate for meaningful change."
In June 2020, Murray joined with six other students, including Jaxzia Perez '22, to start MHCVotes! with an eye toward boosting registration and voting in the Mount Holyoke community, especially among students. The coalition they formed of students, faculty and staff pulled out all the stops in encouraging voting. They developed a video and used social media, in-person forums and a variety of other outreach efforts, including encouraging professors to promote voter registration and voting. They also put together state-by-state voting guides and partnered with the Office of Diversity, Equity and Inclusion to sponsor election education programming. In all, 57 students and 23 members of the faculty, administration and staff lent a hand in this Herculean effort.
But while all this resulted in impressive gains, leaders of MHCVotes! were and are hoping for something even more impressive: 100% participation by eligible Mount Holyoke students.
 "We knew 100% would be difficult to achieve, but it is not impossible," said Perez, from Miami, Florida, and a politics major, Latina/o Studies minor, with a Nexus in law, public policy and human rights. "We will continue to strive for 100% and provide students with the necessary resources for them to make informed election-related decisions. It is important to acknowledge how much the voting rate of registered students has increased in the past two years as well as the last four years. If we continue to weave civic engagement into the fabric of our institution, we believe that a 100% voting rate of eligible students is possible."
In addition to Perez and Murray, Emma Watkins '23 currently heads the group that is aiming to become a permanent organization supported by the Weissman Center for Leadership. 
"The Weissman Center is so excited to partner with MHCVotes! and to support their extraordinary work," said Weissman Center director and professor of English Amy Martin. "The success of their efforts to increase voter registration offers an inspiring example of how Mount Holyoke students are initiating and carrying out leadership projects that are truly transformative."
Taking it national
Looking nationwide, the National Study's authors report a fascinating set of findings. On campuses across the country, students voted at high rates in the 2020 election, with voter turnout jumping to 66% in last year's presidential election, a 14 percentage point increase from the 52% turnout in the 2016 election. By comparison, voter turnout for all Americans increased by 6 percentage points, from 61% to 67%, over the same time period, according to the U.S. Census Bureau.
Another interesting trend revealed by the study is the overperformance of women's colleges.
"Women's colleges once again saw remarkable turnout data among students in 2020," said Adam Gismondi, director of impact at the Institute for Democracy & Higher Education. "Historically, when we look across institutional types, women's colleges have the highest voting rates, but in 2020 they reached new heights. Nationally, women's colleges had an average student voting rate of 76%, the top of all our reported categories. Congratulations are due to Mount Holyoke for its role as a national leader in these efforts to foster student political learning and engagement."
The National Study's report is the nation's largest study of college and university student voting. Institutions must opt in to the study in which nearly 1,200 campuses of all types — community colleges, research universities, minority-serving and women's colleges, state universities and private institutions — participate. The data set reflects all 50 states and the District of Columbia and includes 49 of the nation's 50 flagship schools. The Institute uses deidentified student records to ensure student privacy. The 2020 data set is robust with 8,880,700 voting-eligible students representing 1,051 colleges and universities.