Mellon NAIS Series
Mellon NAIS Series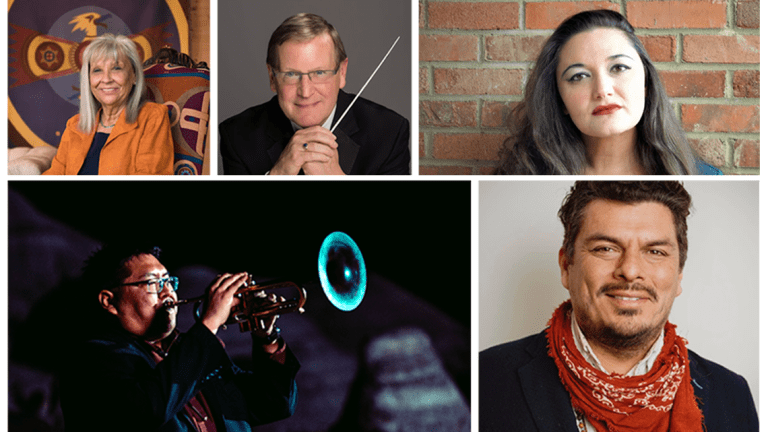 The following series of panel discussions at Mount Holyoke College explore the performance practice issues regarding the performance of the world's first opera fully sung in Chickasaw, Jerod Impichchaachaacha' Tate's Shell Shaker.
Moderated by Tate and Tianhui Ng from the Music Department, each session explores an aspect of concern regarding the performance of work by Native American/American Indian/Indigenous creators of musical art. 
In a time of increasing interest in this music, these sessions present perspectives on complex issues that face any performers who are interested in approaching this repertoire. A new topic with a new set of guests meets each session to talk about the subject at hand. Audience members can join students taking Music 173 - Performing Tate's Shell Shaker to interact with the musicians, scholars and leaders in the panels to glean new insight.
Spring 2022 Series