Holly Metcalf
Crew coach and champion in expanding access to the sport of rowing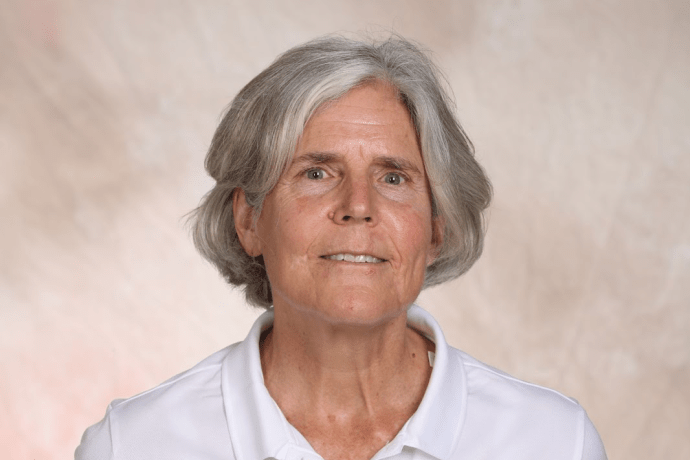 Before arriving at Mount Holyoke in the fall of 1976, Holly Metcalf had never even sat in a rowing shell. But when a fellow first-year mentioned the school had a crew team so nascent it welcomed walk-ons, Metcalf figured she'd give it a try. It was immediately clear that Metcalf was a star. She went on to win three world championship medals, followed by an Olympic gold in 1984.
Although coaching was never something Metcalf aspired to do, she found herself reconsidering after graduation, when Mount Holyoke's team lost its coach. Her teammates urged Metcalf to return, and she quickly fell in love with inspiring other athletes to achieve greatness. With a master's degree in education from Harvard, Metcalf likes to use crew as a metaphor for teaching her athletes valuable life skills, like looking for strength in unusual places — both within themselves and within their team. For over three decades, she has been a coach for top crew programs across the country. Currently, she serves as the head coach for MIT's open-weight women's program.
Crew often feels like a sport accessible only to wealthy, white athletes, and Metcalf has made expanding access to the sport part of her life's work. In 1994 she founded a program called the Row As One Institute, which encouraged women over 40 to get involved in rowing. Two years later, she created a program called G-ROW to get inner-city girls out on the water. She also runs a program called WeCanRow, which encourages women cancer survivors to give crew a try.
Class year: 1981
Major: Music and English