Veronika Kivenson
Postdoctoral fellow at Oregon State University
Recipient of the Tory Burch Fellowship from the Innovative Genomics Institute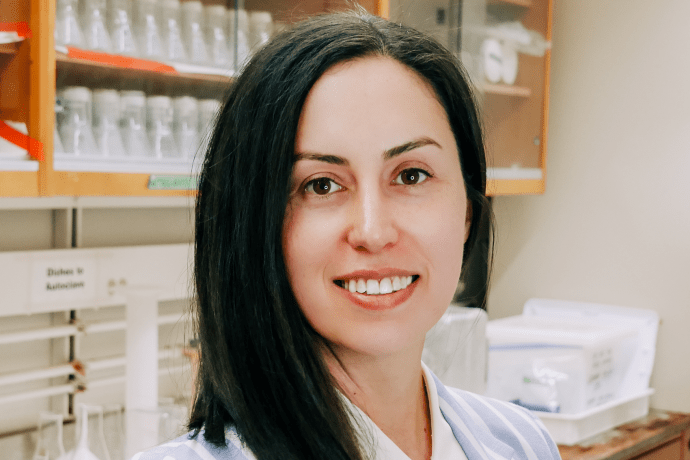 While completing her graduate work in marine biology at the University of California, Santa Barbara, Veronika Kivenson and her advisor made a shocking discovery. Off the coast of Los Angeles, near Catalina Island, was a giant dumping ground for barrel after barrel of DDT. That discovery led to a major news story, a series of Senate hearings and a lawsuit. But it also became the basis for Kivenson's postdoctoral research. While examining microbes found at the dump site, Kivenson, who received her Ph.D. from UC Santa Barbara in 2019, found bacteria with expanded genetic codes that might impact metabolism. She would go on to find other microbes with expanded genetic codes in different environments, too.
Now working as a postdoctoral fellow at Oregon State University, Kivenson is turning her microscope toward studying these specific extended genetic codes and how they may affect human health. One place microbes like this exist is in the human digestive tract. In the gut, these microbes use their extended genetic code to synthesize proteins.
In July of 2022, Kivenson was awarded the Tory Burch Fellowship from the Innovative Genomics Institute. This fellowship will allow Kivenson to study how microbes with extended genomic codes may impact gut health. Her hope is to work toward finding new therapeutic treatments to reduce the link between diet and heart disease, a leading killer of Americans.
Class year: FP 2013
Major: Biochemistry