Catherine Bloom
Language Instructor Emeritus of French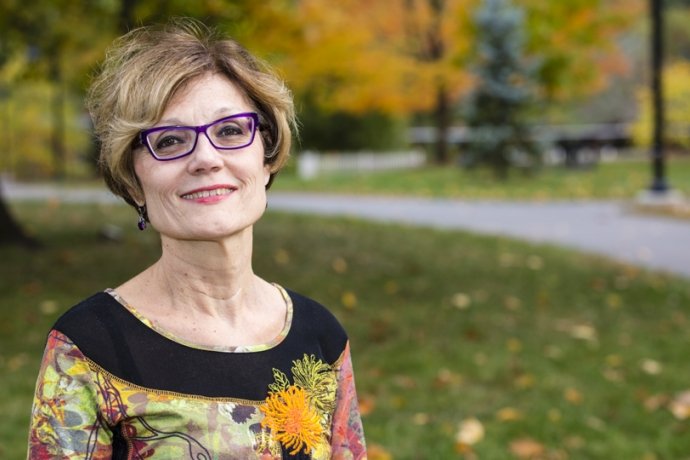 Catherine Marchiset Bloom was educated in Toulouse, France, receiving her License ès lettres in English and Spanish at the University of Toulouse and her diploma in translation and interpretation at the École des cadres. Before settling permanently in the United States, Bloom worked in London and Paris as a bilingual administrative assistant for the Chase Manhattan Bank, AMF Tuboscope, Boehringer-Mannheim and the Anglican Church in Paris associated with the British Embassy.   
She took a master's degree in French literature at Smith College, received her secondary school teaching certificate and taught on an occasional basis at Mount Holyoke, Bay Path and Smith Colleges. In 2004, Bloom became a regular language instructor at Mount Holyoke, where she teaches elementary and intermediate French. 
Beyond teaching, her professional work has included translating and editing various papers for professors at the Five Colleges, managing the French language radio program Tout en français for the local public radio station WFCR and editing the newsletter of the Pioneer Valley chapter of the Alliance française. At Mount Holyoke, Bloom oversees the work of the foreign language fellows in the French Department and supervises the program of conversations by webcast for French and English language students in cooperation with the Université de Haute-Alsace in France.
Bloom assisted Smith College professor Denise Rochat in preparing the widely used advanced French grammar textbook Contrastes, first published by Prentice-Hall in 2004, with a second edition in 2008. She also co-authored the Prentice-Hall workbook which accompanies that textbook.
Areas of Expertise
French language instruction from the elementary to the advanced level.
Education
M.A., Smith College
License ès lettres, University of Toulouse, France