Girma Kebbede
Professor Emeritus of Geography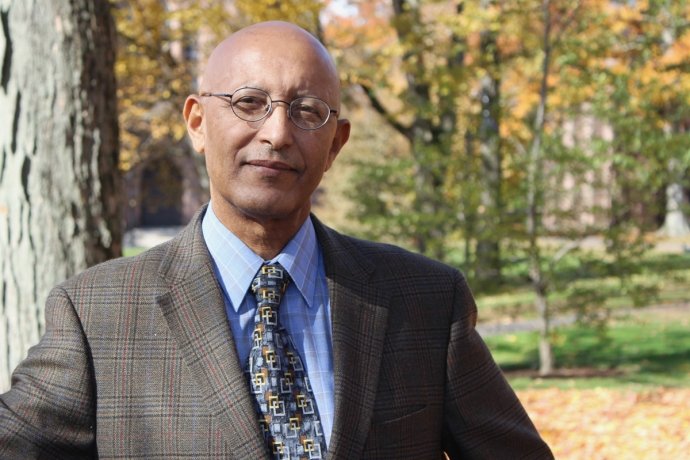 Kebbede's research and teaching interests are the interrelations between politics and development, human dimensions of environmental change, and socio-economic and political causes and consequences of political conflicts in Africa.
His books in these interests include: The State and Development in Ethiopia and Sudan's Predicaments: Civil War, Displacement and Ecological Degradation. His forthcoming scholarly publication, The Erosion of Ethiopia's Natural Capital, deals with the degradation of Ethiopia's environment and natural resource base.
Kebbede has held a research fellowship at Africana Studies and Research Center at Cornell University and visiting positions at St. Anslem College (NH), University of Khartoum (Sudan), and Addis Ababa University (Ethiopia). He has twice won Fulbright U.S. Scholar Grant to Ethiopia.
Kebbede teaches several interdisciplinary courses. His Political Geography is a required course for international relations major and his intermediate-level courses, such as Human Dimensions of Environmental Change, The African Environments, and his upper-level Third World Development seminar course, serve the Environmental Studies major and other cognate disciplines.
In addition to his research and teaching, Kebbede is a member of the International Geographical Union's Commission on Hazards and Risks.
Areas of Expertise
African environments, economic development, and political conflicts
Education
Ph.D, M.A., Syracuse University
B.A., Addis Ababa University, Ethiopia