Addison Beaux
he/him
Founder and CEO of the coaching and consulting company Beaux & Arrow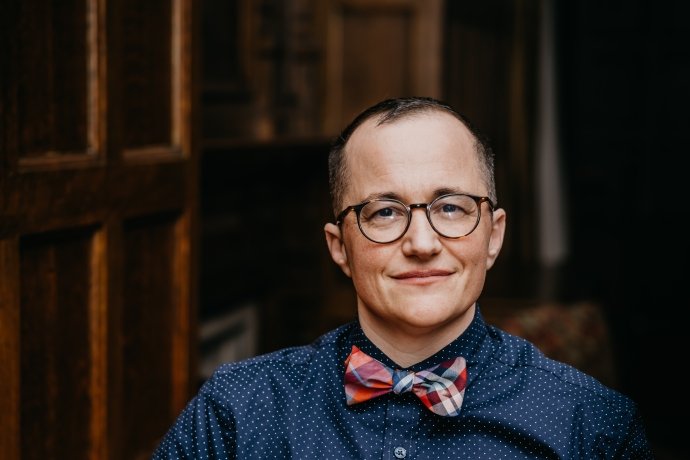 Addison Beaux has worn many hats: a trained child and family therapist, congressional staffer, researcher, speechwriter to the president of Stanford University and now — as the founder and CEO of the coaching and consulting company Beaux & Arrow — Silicon Valley entrepreneur.
Before he held any of those titles, however, Beaux was a student activist at Mount Holyoke; he served on the lead organizing team of a protest and takeover of Mary Lyon Hall that resulted in the creation of two new cultural centers on campus, the Asian Center for Empowerment and the Jeannette Marks Cultural Center.
After the protests, Beaux served as student government association president. He says Mount Holyoke, after his parents and ancestors, has been the biggest influence in his life.
"I'm so grateful that I had the opportunity to come here because this is where all aspects of my identity [came together] — I was able to even understand what the possibilities were," said Beaux.
He credits intersectional feminism, which he first learned at Mount Holyoke, with changing his life. After he graduated Mount Holyoke, he earned a master's degree in counseling psychology. He eventually found his way to Stanford Graduate School of Business to study in the inaugural class of its LGBTQ+-focused executive education program.
While at the Stanford program, Beaux learned from one of his colleagues in the cohort about a speechwriting position opening up for Stanford's president and board of trustees. The opportunity seized his interest; at the same time, he found himself at a crossroads that had long been simmering in the back of his mind.
"From 5 to 40 years old," Beaux said, "I was contemplating what to do about my gender. Because when I was 5, it was very clear to me — I knew with all certainty — that while my sex assigned at birth was female, that was not at all aligned with who I knew myself to be."
He decided to affirm his gender identity and transition and accepted his new job with his new name and pronouns. After, Beaux felt a peace he had never known before, he said. It dawned on him that he had normalized the pain he had been in.
"And I felt so free and happy and relieved and comfortable in my own skin that once I realized life could feel that way, I suddenly had a very low tolerance for anything that didn't feel that way," Beaux said.
That included his workaholic tendencies, even with his high-profile job as a Stanford speechwriter. He decided to leave the job and open up his own coaching and consulting practice, in large part to have more autonomy over his time, he said.
"Affirming my gender really gave me confidence to trust myself," Beaux said. "I believe when we love ourselves, it makes it a lot easier to love and understand other people, and how we treat others is a reflection of what goes on in our own inner world."
Class Year: 1999
Major: African American and African studies