Alison Hale
Director of Flute Choir, Instructor of Music - Flute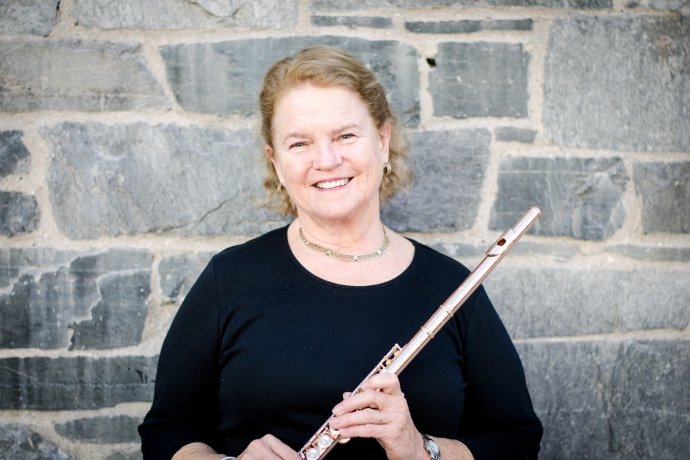 Alison Hale received both her M.M. and D.M.A. in flute performance from the Manhattan School of music. Her teachers include Julius Baker, Thomas Nyfenger, Samuel Baron and Harold Bennett. Ms. Hale received the 1988 Mary Lyon Award given by Mount Holyoke to an outstanding alumna.
Ms. Hale made her New York City debut in 1982 at Carnegie Recital Hall as a winner of the 1981 Artists International Competition. Since then, she has performed at Lincoln Center, Merkin Hall and CAMI Hall, as well as many of the major cathedrals in New York. She spent the summer of 1980 at Tanglewood as recipient of the Kandell Fellowship, where she won the C.D. Jackson Masters Award.
Recent solo performances include appearances with the Portland (Maine) Symphony Orchestra, New England Piano quartet, Portland String Quartet, Yellow Barn Music Festival (Vt.) tour, and at the 1993 National Flute Association convention in Boston. Ms. Hale has also concertized in Europe, South America and elsewhere in the U.S., performed live on Morning Pro Musica on Boston station WBGH, and has recorded on the Memory Lane label.
Ms. Hale is currently a member of the Portland Symphony Orchestra, Portland Opera Repertory Theatre, and the Procter/Hale Duo, and is founder and director of music of the Orchard Hill Summer Festival in Brattleboro, Vermont. She also teaches at Amherst College.