Bruce M. Arnold
Associate Professor of Classics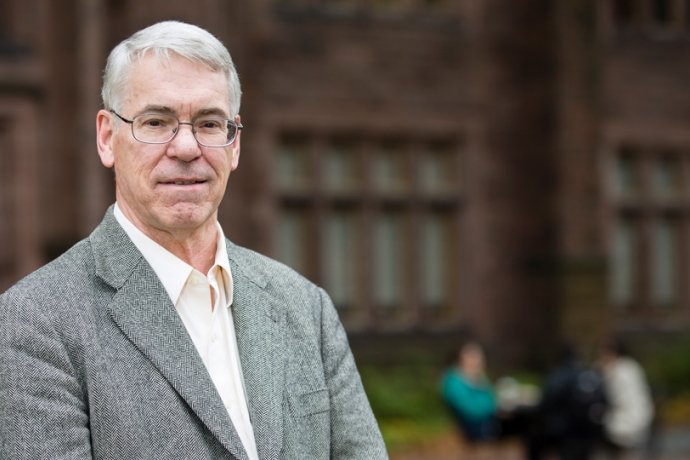 Bruce Arnold is the coauthor, with Andrew Aronson and Gil Lawall, of Love and Betrayal: A Catullus Reader (Prentice Hall, 2000, 2011). His research has been published in the Classical Journal and Latin Literature and Roman History.
In addition to teaching elementary and intermediate Latin, Arnold has created innovative courses, including his first-year seminar, Greek Tragedy, American Drama, and Film, which examines the critical influence of the three most important Athenian dramatists, Aeschylus, Sophocles, and Euripides, on the works of Nobel winner Eugene O'Neill, Tennessee Williams, Arthur Miller and important filmmakers, who have tried to recreate the powerful atmosphere and impact of the Greek tragic theater or reworked the tragic themes of classical myth for their own purposes in the modern age.
In 1989, Arnold was the recipient of a National Endowment for the Humanities Rome Fellowship.
Areas of Expertise
Greek tragedy; film; Latin poetry; and comparative study of classics and the Bible
Education
Ph.D., M.A., B.A., University of Washington