Catherine Shankweiler, PT, MS
Catherine Shankweiler, PT, MS
she/her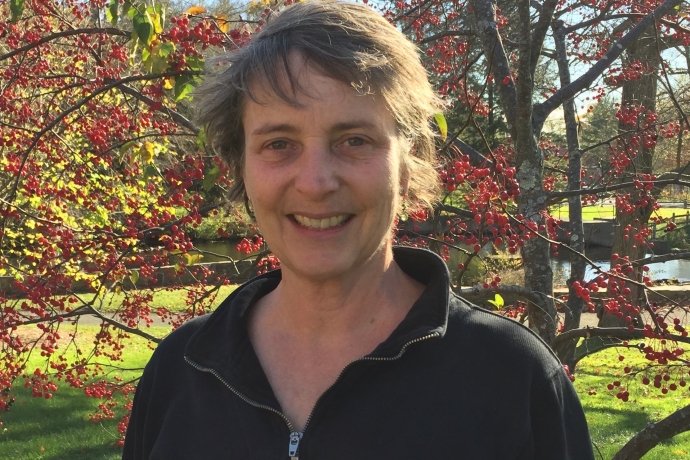 Month/year when you joined Health Services: September 2008
Role at Health services: Physical Therapist (1 day/wk)
I evaluate and treat students with physical health conditions using various PT modalities, develop injury prevention programs and help students/athletes rehab from orthopedic injuries and surgeries; I may consult for the athletic trainers.
Special interests, skills:
Physical therapist skills (30+ yrs experience), aquatic and land
Exploratory and collaborative approach to wellness with college aged students & student athletes.
When I'm not at work you may find me… Hiking/camping with my partner and dogs, playing tennis or the guitar, cycling, gardening.
One thing I do to support my own wellbeing is… Attend to my spiritual self.