Cheryl A. Flynn, M.D., M.S., M.A.
Cheryl A. Flynn, M.D., M.S., M.A.
she/her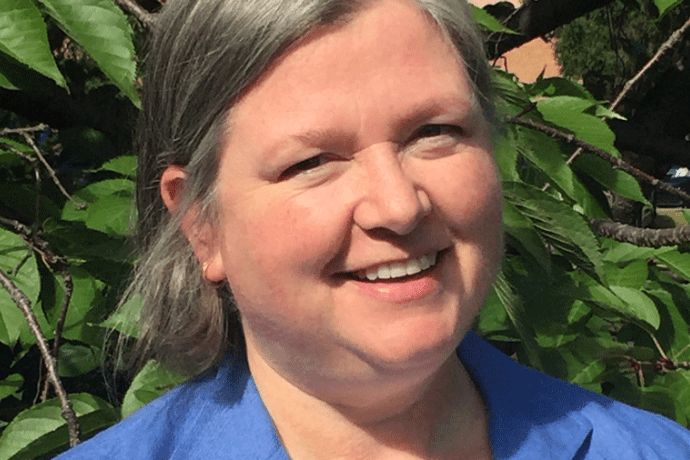 Month/year when you joined Health Services: August 2018
Role at Health Services (title, what you do): Director
I wear several hats as the director and only physician staff at CHS. As director I oversee and am responsible for all things Health Services. As medical director, I supervise the medical providers and help create clinical standards for our primary care operations. As team doc, I medically supervise the athletic trainers and consult on health-related policies and protocols for the Athletics Department. As one of the primary care providers, I also see student patients at the health center and share in the on-call duties.
Special interests, skills: I'm a bit of an evidence-based medicine geek; incorporation of behavioral health screening and motivational interviewing in the medical setting; furthering my understanding and role in promoting social justice.
When I'm not at work you may find me… digging in my garden, canning & baking the harvests, or maybe crafting in the basement.
One thing I do to support my own wellbeing is… Name at least one thing each day for which I am grateful.
Areas of Expertise
Board Certified in Family Medicine
Education
M.D., Johns Hopkins University School of Medicine
Family Medicine Residency, University of Virgina
M.S., Medical College of Wisconsin (epidemiology)
M.A., Syracuse University (family therapy)