Fred Baumgarten
he/him
Executive Director, Grants Office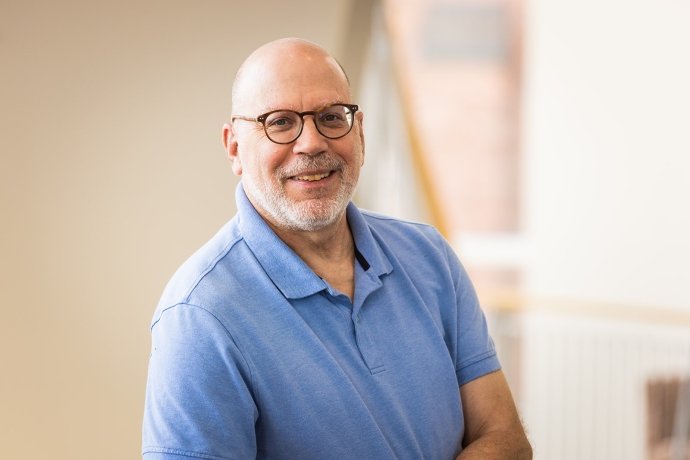 As director of the Grants Office, Fred oversees efforts to raise both institutional funds from foundations, corporations, and government sources—for scholarships, capital needs, program development, and other priorities—and sponsored research support for faculty research and scholarship.
Joining Mount Holyoke in January 2018, Fred is thrilled to be part of a talented four-person team in the Grants Office. He works under the direction of VP for Advancement Kassandra Jolley and Dean of the Faculty Jon Western.
Fred previously spent nine years as Director of Foundation, Government, and Corporate Relations at Sarah Lawrence College in Yonkers, New York, where grant funding helped launch important curricular initiatives and creation of the Center for the Urban River at Beczak, the first off-campus satellite operation in the college's history.  Prior to that, Fred was Associate Director of Program Development at Bard College in Annandale-on-Hudson, New York, and enjoyed a 20-year career on the staff of the National Audubon Society in various capacities, including foundation relations, running the Important Bird Areas Program, and editing the Audubon Activist and other publications.
Fred is a professional writer on music, culture, nature, and history. His interests include birds, classical music, and basketball. He is one of a handful of people who know who the Beethoven of America is. He received a M.S.Ed. from Bank Street College of Education and a B.A. Brown University.