A birding we will go! Campus edition
A birding we will go! Campus edition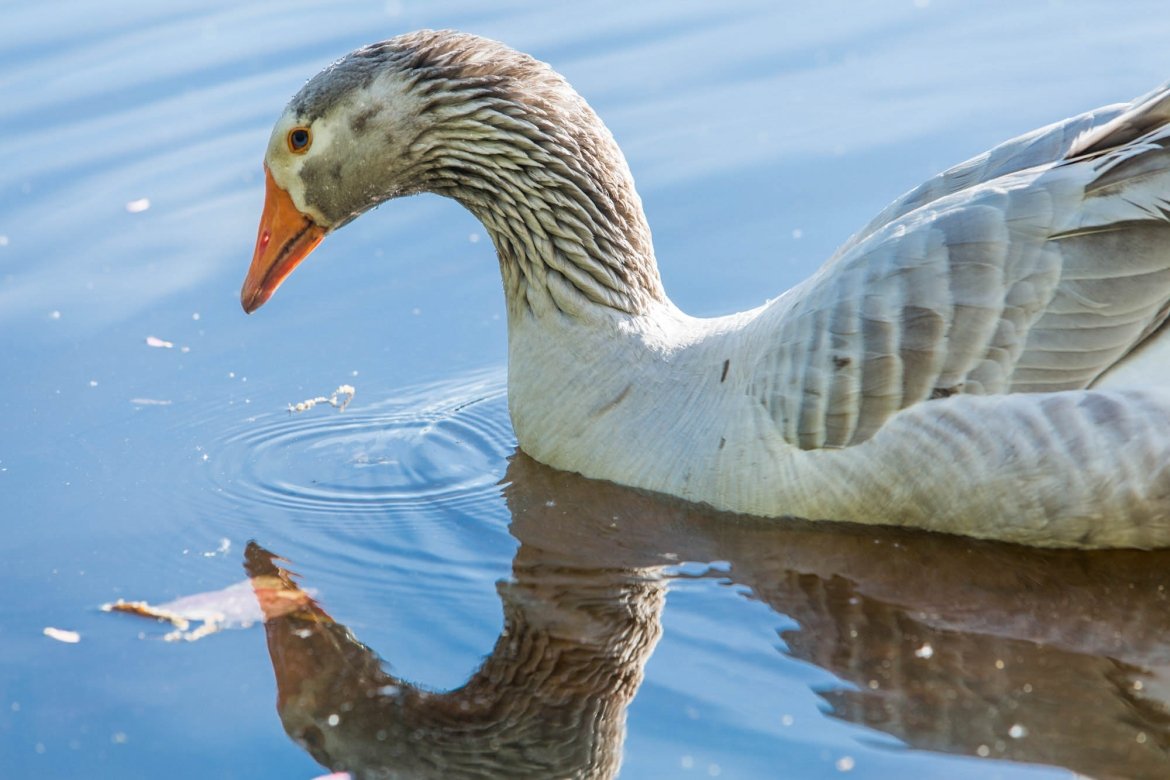 The bird-watchers of Mount Holyoke joined the annual continental Christmas Bird Count on Dec. 15 by counting every bird they encounter on campus.
By Sasha Nyary 
'Tis the season for the National Audubon Society's annual Christmas Bird Count.  
This is the conservation organization's 120th year hosting this count, which runs for two weeks at the end of each year. Volunteers all over North America attempted to count every bird they heard or saw. 
This year, for the first time, Mount Holyoke College formally participated in the count. Bird-watchers gathered on Sunday, December 15, at 8 a.m. outside Torrey Hall before fanning out across campus to count the birds. 
"The College count is part of this long tradition of taking an early-winter census of birds, which now happens in hundreds of locations throughout the Americas," said birder Fred Baumgarten, director of foundation relations and sponsored research. "We explored the campus and the immediate surrounding area for birds. No experience or expertise needed and everyone is invited." 
Baumgarten has been interested in bird-watching since he was a child growing up in Queens, New York. He went on his first Christmas Bird Count — with his uncle, on Long Island — when he was 12. His passion took him to work at Audubon for 20 years, where he wrote his first-ever grant, for $500,000, for a bird conservation program he was leading. That experience inspired him to move into fundraising. 
Now he looks for birds in western Massachusetts. The 700-plus acres of the Campus Living Laboratory makes Mount Holyoke a wonderful spot, Baumgarten noted. 
"There's no bad place on campus to see birds," he said. "The ponds and streams have ducks and geese, and wading birds such as great blue herons. The woods around Upper Lake are full of nesting forest birds such as scarlet tanagers. Red-tailed hawks are always present. I've had warblers and sparrows out my window in Torrey and seen a sharp-shinned hawk hunting on the street corner in front of Dwight Hall." 
He's not the only one who appreciates Mount Holyoke for its birds, Baumgarten said. "When I came here two years ago, I was excited to see that I'd joined a large and active birding community at the College and in the region."  
The Pioneer Valley is a terrific place to see birds, he noted, citing a place birders call the honeypot, an expanse of fields right off the Coolidge Bridge next to the Connecticut River. "It's called that because it catches many wandering birds, like snowy owls in winter," he said.
Mount Holyoke has a long tradition of birding, going back at least to Margaret Morse Nice, class of 1905. The Nature Conservancy described her as a "scientific outsider" who revolutionized the study of birds by observing song sparrows in her Ohio backyard while raising five children. Susan Smith, professor emerita of biological sciences, received the Margaret Morse Nice Medal from the Wilson Ornithological Society in 2000 for her work on black-capped chickadees. Smith hosts a popular bird-watching event every Reunion.  
In hosting this event, Audubon's goal is to calculate the total number of birds across the Americas. So the count is not a tally of every species, it's a tally of — theoretically — every bird. 
Teams are set up to inventory the birds inside 15-mile circles, which are laid out across the continent. Mount Holyoke is part of the Northampton circle. All the information goes into a massive database that researchers rely on for information about bird population trends. Much of the local coordination is done by the Hampshire Bird Club. 
"The Christmas Bird Count is a fun social event where you go birding with other people," said Baumgarten. "For me, birding is kind of like breathing. I notice birds wherever I go. Even without my binoculars, I'm always listening and noticing changes — new birds arriving for the season, for example. Of course the more that birding gets me outdoors, the better. There's something deeply satisfying about seeing or hearing a bird and identifying it, especially if it's something new. And every bird is beautiful to behold."