Jaime DeCaro
Associate Director of Student Involvement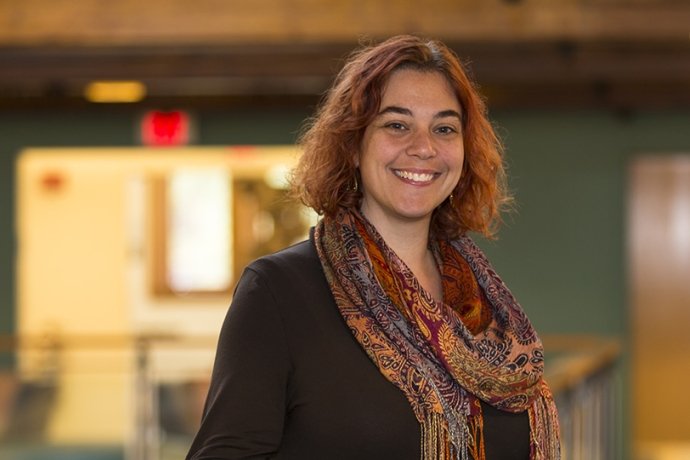 Jaime DeCaro (she, her) focuses on co-curricular engagement through encouraging student leadership and participation in student organizations, advising student groups and the First Year Class Board, and facilitating campus community traditions. She collaborates with campus partners to plan and implement large campus programs and manages Embark, the division's student engagement platform. She is the Manager of Blanchard Hall, and also manages the daily operations and services of the office, including financial transactions and the hiring, supervision and ongoing training of the student employee office and Blanchard Information Desk staff.
Jaime has served three terms on Staff Council and has been a member of several campus-wide committees including the Presidential Search Committee, CCRG (Child Care Review Group), CCRFP (Child Care RFP Committee) and the Student Employment Advisory Committee.
Jaime joined the Mount Holyoke College community in August 2009. Prior to her arrival, she worked in the corporate world doing marketing for two engineering firms. When not working, Jaime can usually be found playing with her daughter Indigo; when she actually has "free time", she enjoys reading, crafting, spending time with friends, and assorted geekery - including but not limited to: fantasy & sci fi movies, TV, books, and all manner of gaming.
Education
B.A., University of Massachusetts Boston, Community Studies